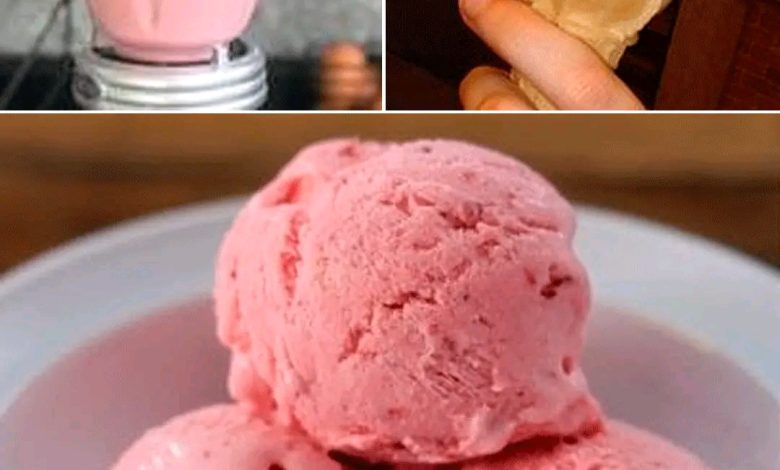 STRAWBERRY ICE CREAM IN BLENDER 😋

Ingredients:

3 cups of strawberries
½ liter of whipping cream
1 cup of half cream
½ cup of condensed milk
1 spoon of vanilla

Preparation:
Wash and disinfect the strawberries.
Blend the whipping cream, the media crema, the condensed milk and the vanilla.
Add 2 cups of strawberries and blend again.
Chop the rest of the strawberries into small cubes.
Mix the fresh ones with the blended cream mixture.
Place the strawberry ice cream with cream in a refractory for the freezer.
Freeze for a couple of hours.
Serve the strawberry ice cream with cream, and condensed milk!