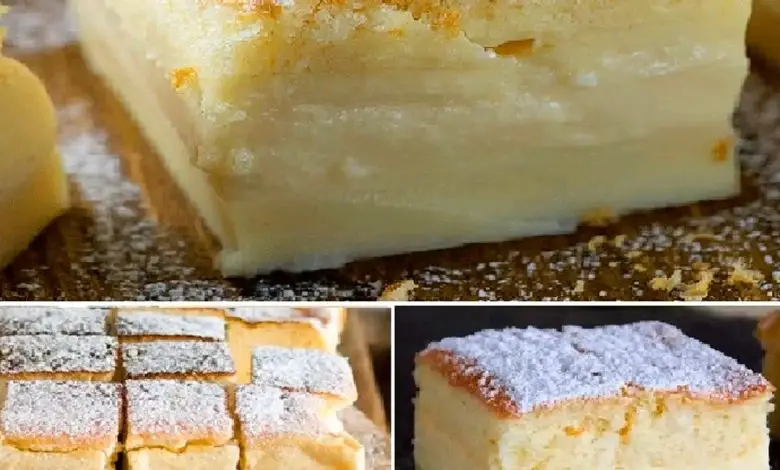 MAGICAL OR SMART CAKE 😋

Ingredients:

112g flour
140g sugar
500ml milk
125g butter
4 yolks
4 whites
zest 1 lemon
1 vanilla pod

Preparation:
Heat the milk with the vanilla pod in a saucepan over medium heat for 15 minutes. Then strain and set aside to temper. Melt the butter and let cool to room temperature.
Mount the egg whites until stiff. And book.
In another bowl, beat the yolks + sugar.
Add the butter and move.
Slowly incorporate milk.
Then add the flour + lemon zest.
Finally, with the help of a spatula, gently mix the whipped egg whites with enveloping movements. Do not mix too much, because that will be one of the layers of the cake.
Grease and flour the mold. Pour all the content into the mold. Smooth the top. Bake 50 min at 150ºC
Cool on the counter at room temperature for 1 hour. Refrigerate for 2 hours before unmolding. This is essential for the 3 layers to finish curdling. Decorate with icing sugar. And ready!