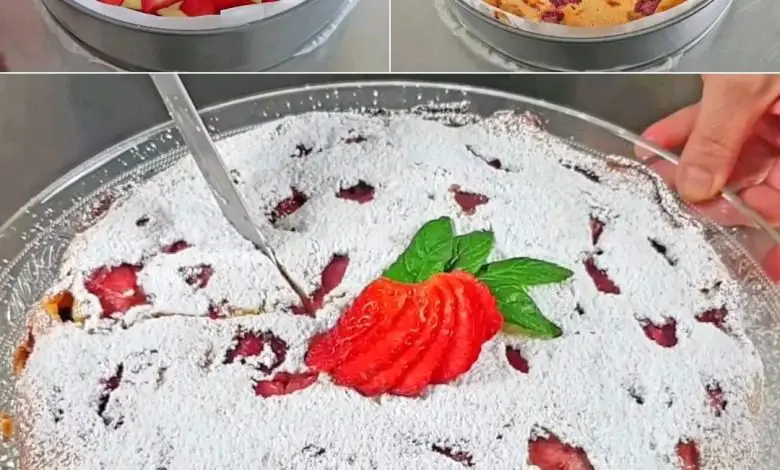 BIZCOCHO DE CREMA PASTELERA Y FRESSA 😋

Ingredients:

4 medians
190 grams of sugar
290 g of Harine 0/00
90 grams of sunflower oil
10 g of vanilla yeast
Grating of 1 organic lemon

filling:

pastry cream
2 egg yolks
50 grams of sugar
20 g of maize starch
250 grams of milk
Vaina de vanilla al gusto
300 g fresh fresh

Indications:
Cream: heat the milk with the vanilla bean. Separately, beat the eggs with sugar and maize starch. Remove the vanilla milk and pour over the eggs. Luego llevar al fuego y dejar que que sese y luego enfriar.
Masa: mix the cubes with the sugar. Then add the oil and the grated lemon. Add the yeast, the harina and tamizarlos adding to the eggs.
Assemble the tart rellenándola de nata y fresas.
Bake at 356°F/175° for 60 minutes.