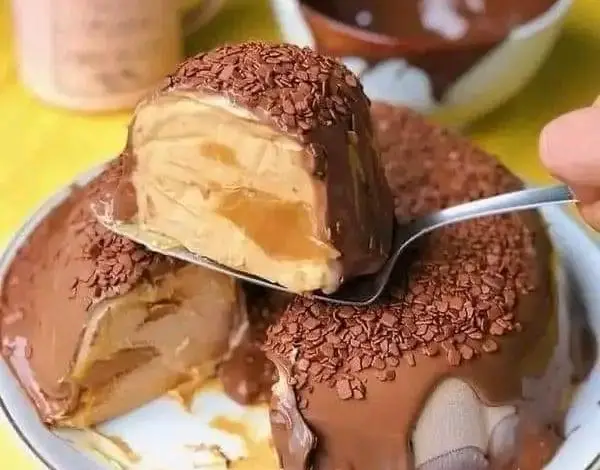 ICE CREAM PUDDING WITH SWEET MILK❤😋😘
INGREDIENTS:
1 and a half cans of condensed milk
800 ml of milk
300 grams of cream in a box
5 tablespoons zero or normal dulce de leche 100 grams of sweet milk
HOW TO DO IT:
Add everything in a pan. Stir all the ingredients over low heat until it boils, when it boils count 5 minutes stirring constantly and turn off the heat, wait for it to cool down a bit.
Take a silicone (or pudding) mold and pour a little of the cream, add tablespoons of dulce de leche. Repeat this process until the cream is
finished and put it in the freezer for 8 hours.