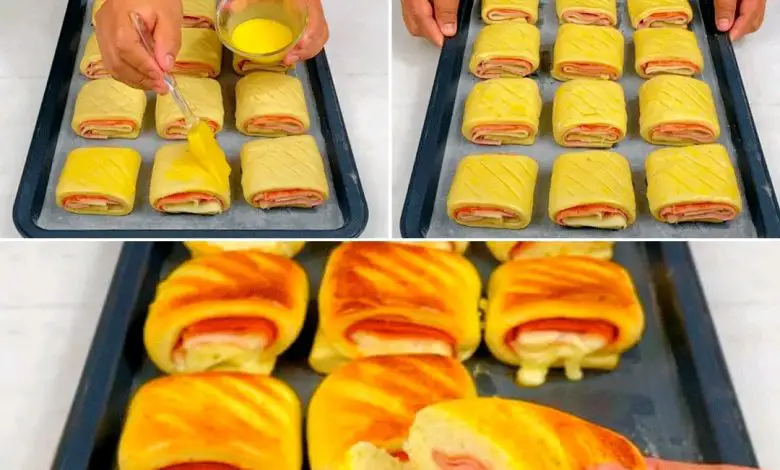 BREAD WITH HAM AND CHEESE 😋
Ingredients:
250ml of milk (1 cup)
40g of sugar (2 tablespoons) 10g dry yeast (1 tbsp)
1 egg 40g butter (melted) 500g common wheat
5g of salt (1/2 tbsp)
2 tablespoons extract (tomato)
24 slices of ham
12 slices of mozzarella cheese
Preparation:
In a container, place warm milk, sugar, dry yeast, egg and butter, then mix.
Add common wheat flour and salt, mix.
Then knead for 5 minutes or until you get a soft and smooth dough. Let rest until doubled in size.
Roll out the dough, place tomato extract, ham, cheese and oregano to taste, then roll up. Let rest for 20 minutes.
Brush with a yolk and a tablespoon of milk.
Preheated oven at 200°C for 25 minutes.