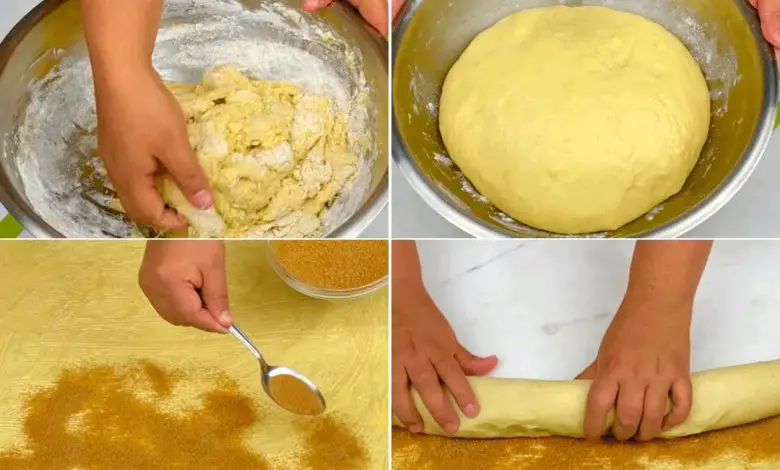 CINNAMON ROLES 😋
Ingredients:
2 tablespoons dry yeast
1 cup of warm milk
1/4 cup of sugar
1 egg
55 grams of melted and cold butter
90 grams of melted and cold butter
3 cups of flour
1 pinch of salt
2 tablespoons of cinnamon
1 cup brown sugar
Procedure:
The milk is warm and there the yeast is dissolved with a tablespoon of sugar, put aside, in the mixer add the flour, the egg, the salt, the 55 grams of melted butter, sugar, mix and add the yeast dissolved in milk, once the dough is made, let it rest for an hour or until it doubles its volume, done this, stretch the dough into a rectangle and spread the 90 grams of butter, cinnamon and sugar, stir and They are also added, if you like you can put nuts, form a roll, cut into pieces, put it in the mold and let it rest until it doubles the volume. With a preheated oven at 180 degrees, bake for 30 to 40 minutes. The glaze can be made with a cup of icing sugar to your liking, milk or lemon juice.