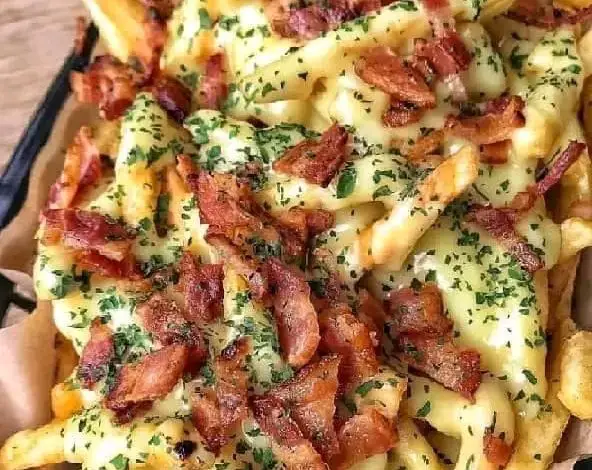 Bacon Cheddar Fries
Ingredients:
5 large potatoes Vegetable oil
4 slices of cheddar cheese 3 strips of bacon Salt Cilantro
Procedure:
You must wash and peel the potatoes very well, we will cut them into thin sticks, a secret to make them crispy is to leave them soaking in water for 10 minutes, we will put a good amount of oil in a pan that covers the potatoes.
As for the bacon, you should cut them finely into rectangles, fry and brown. Now we are going to fry the potatoes, first you must throw out the water, then add salt to the potatoes and immerse them in very hot oil, we must keep them over medium heat, and when they are on one side we turn them over, when they take on a golden color, the remove and put in a container to drain the oil.
To get the gratin, you can microwave the slices of cheddar cheese in 1 minute they are ready, you put them on top so that the cheese melts on your potatoes.
Add the bacon and that's it.