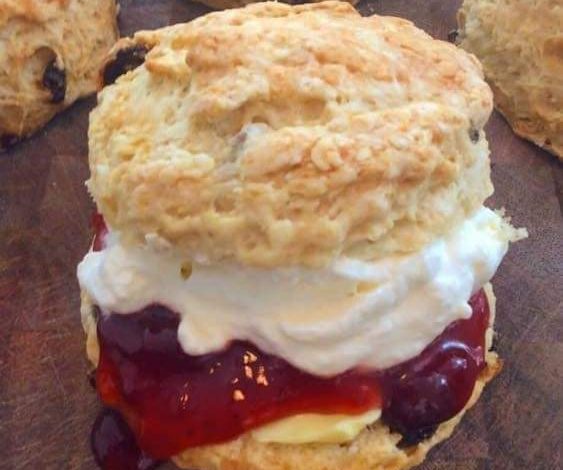 Best Irish Scones Recipe
Get ready for an explosion of flavors in your mouth with this dish!
Ingredients:
4 cups flour
pinch of salt
6 tablespoons sugar plus more for sprinkling
2 teaspoons baking powder
6 tablespoons butter cut into pieces
3 eggs divided
3/4 cup milk
Directions:
Step1: Preheat oven to 475. Line a baking sheet with parchment paper or spray with cooking spray.
Step2: In a large bowl, whisk together flour, salt, sugar, and baking powder with a fork. Cut in butter using a pastry blender or two knives, until the mixture resembles coarse crumbs.
Step3: In a measuring cup, mix together eggs and milk. Add to dry mixture and mix until just combined. Turn out onto a floured counter or cutting board and knead lightly until it comes together.
Step4: Pat into a large rectangle about 1 inch thick (using a rolling pin if needed) and cut into twelve equal sized rectangles.
Step5: Beat the remaining egg in a small bowl and brush over each scone rectangle. Sprinkle with sugar and place on baking sheet. Bake 10-12 minutes, or until golden brown on top. Cool and serve with fresh whipped cream and jam.