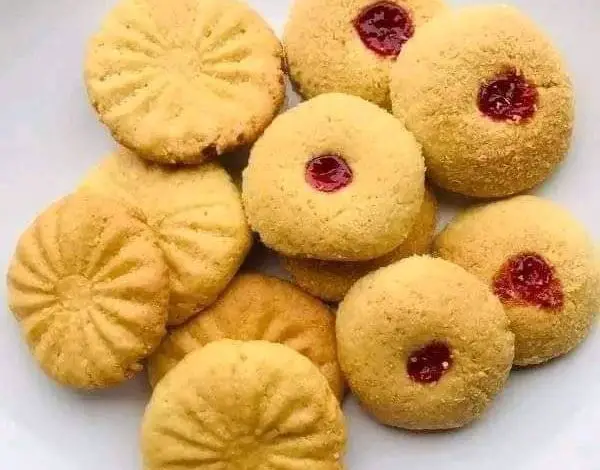 Ingredientes
200g butter
4 cups of self raising flour
1 cup sugar
1 cup desiccated coconut
2 eggs
1 teaspoon vanilla essence
Strawberry jam
Methods
Cream butter and sugar, add 1 teaspoon vanilla essence. Mix well.
Add in 1 cup desiccated coconut and mix . Add 4 cups of flour, mix using your fingers.
Cover your dough with cling wrap and let it chill in the fridge for 5 hours . Roll your dough into small balls . Roll the balls in coconut .
Roll a small cling wrap over your thumb to press down the middle of the ball. Fill each hole with jam. Transfer your dough to your grease baking tray. Bake for 20/25 minutes at 180degree. Done