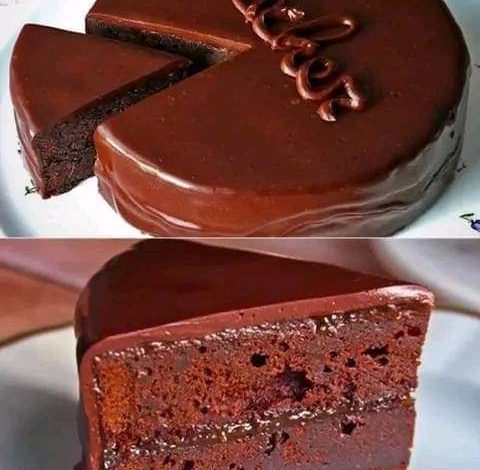 🌟 INGREDIENTS
◾️120g dark chocolate
◾️100g butter
◾️50g milk
◾️3 eggs
◾️40g sugar
◾️75g flour
◾️30g cocoa powder
FILLING:
◾️150g peach jam
GANACHE CHOCOLATE:
◾️150g dark chocolate
◾️150ml cream
◾️10g butter

🌟 DIRECTIONS
◾️Chop the chocolate and melt it together with the butter and milk. Then integrate the yolks.
◾️Beat the egg whites with 40 g of sugar until stiff and add them to the mixture.
◾️Then sift the flour, cocoa and add to the rest.
◾️Pour the mixture into the mold and bake at 180 degrees for 35 minutes.
◾️Then stuff with the jam and garnish with the ganache.
I love you all