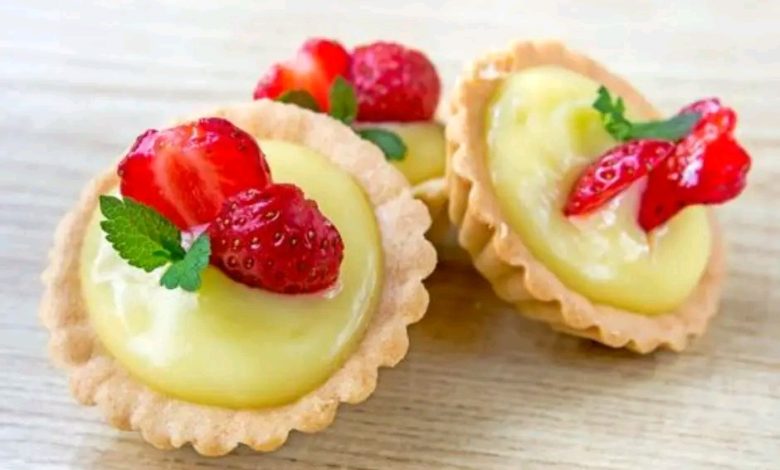 Ingredients
2 cups of unbleached wheat flour (without yeast)
2 tablespoons of milk
1 tablespoon baking powder
100 g of salted butter
1 yolk Filling:
1 can of condensed milk
1 can of cream
1 and 1/2 cup of milk (American)
2 tablespoons cornstarch
1/2 teaspoon (coffee) vanilla extract
3 gems strawberries to taste
Preparation mode Pasta:
In a bowl, mix the wheat flour, baking powder and sugar. Make a hole in the middle of the dry ingredients and add the butter, yolk and milk.
Using your fingertips, mix well until a smooth, homogeneous mass is formed. Cover the cake or cupcake molds with the dough. Bake in a preheated oven at 205º C for 15 minutes.
Tip: After baking, brush a thin layer of honey over the dough. He will make sure that the dough stays crispy for longer!
Filling: While your dough is baking, it's time to prepare the filling! In a saucepan, place the condensed milk, the milk, the sifted egg yolks, the cornstarch and the vanilla extract. Mix well with the help of a fouet until all the ingredients have been incorporated.
Bring to a boil over low heat, stirring constantly. As soon as it starts to boil, count 1 minute and turn off the heat. Add the milk cream and mix well. Unmold the tartlets and fill them with the cream.
Finish with strawberry pieces. Take it to the fridge until serving time!