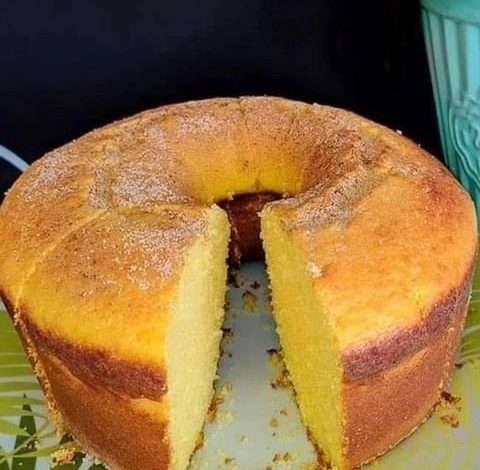 – Ingredients:
3 eggs
3/4 of xícara (chá) of oil
1 and 1/2 xícara (chá) of sugar
500 ml of milk
1 and 1/2 xícara (chá) of fubá 1 and
1/2 xícara (chá) of wheat farinha 1 colher (soup) of ferment em pó
– How to do it:
Do not flake the liquidizer, place the oil, the eggs, or sugar, or milk, or boil the wheat farinha and beat everything for approximately 2 minutes, or until it forms a very homogeneous mass.
Release the liquidifier, accrescent or ferment and mix by hand.
Place this dough in a greased and farinhada and mild form to roast in a pre-baked oven at 200ºC for about 30 minutes, or when the stick is cleaned or tested.
Expect to love, lose shape and bom appetite.