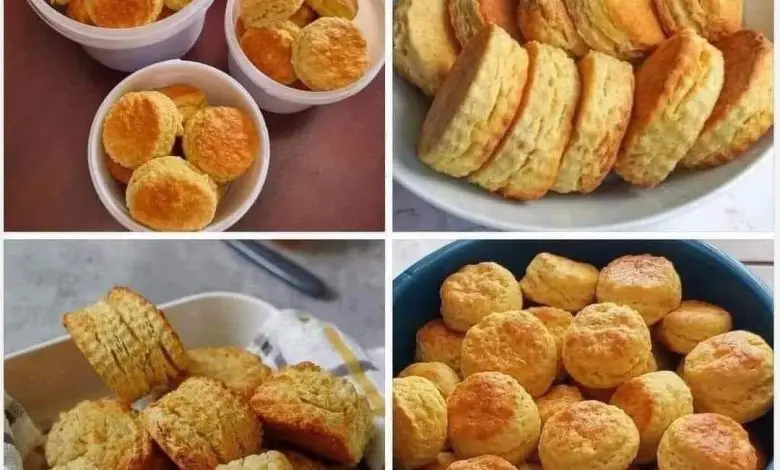 Every day is perfect for scones, and this tutorial will walk you through exactly how to make soft scones. These scones come out crisp on the outside and super soft and light in the middle. They are incredible!
Ingredients
• 2 ¾ cups (358 g) all-purpose flour
• ⅓ cup (67 g) granulated sugar
• 1 tablespoon baking powder
• ½ teaspoon baking soda
• ¾ teaspoon salt
• ½ cup (113 g) cold unsalted butter, cut into pieces
• 1 cup (240 ml) cold buttermilk
• 1 large egg
• 1 tablespoon vanilla extract
• 1 tablespoon heavy cream, or milk
• 2 tablespoons coarse sugar
Instructions
• In a large bowl, whisk the flour, sugar, baking powder, baking soda, and salt together.
• Cut the butter into the flour using a pastry blender, 2 knives, or your fingertips. The mixture should look like coarse crumbs.
• Whisk the buttermilk, egg, and vanilla together and gradually add it to the flour mixture. Stir just until the dough comes together. You may not need all the buttermilk. Add a little at a time until the mixture is moist but not too wet. Do not over mix the dough or the scones will be tough.
• Transfer the dough to a lightly floured surface and gently knead the dough four or five times. Pat the dough into a 7 inch round circle.
• Cut the circle in half, then cut each half into four triangle shaped wedges. You should have 8 triangles.
• Arrange the scones 2 inches apart on a baking sheet lined with parchment paper. Place the scones in the freezer for 30 minutes.
• Position the oven rack in the center of the oven and heat to 400°F. 
• Brush the tops of the scones with milk or cream and sprinkle with coarse sugar. Bake for 15 to 20 minutes or until golden brown. Transfer to a wire rack to cool. Serve immediately.