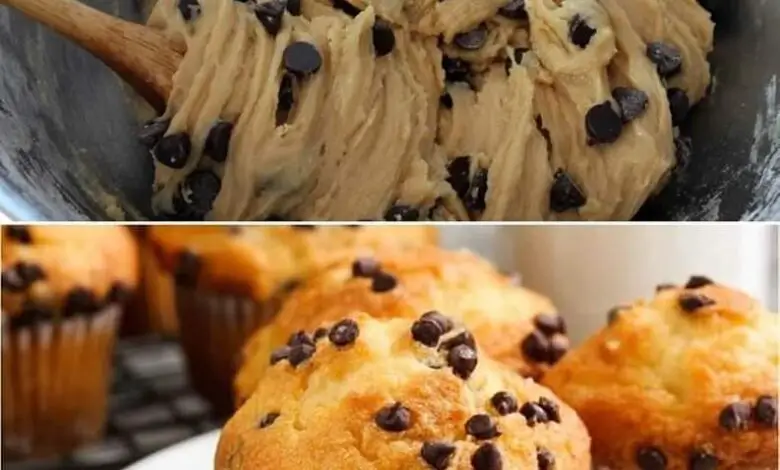 Ingredients
½ cup butter softened
1 cup granulated sugar
2 large eggs
2 teaspoons baking powder
½ teaspoon salt
1 teaspoon vanilla extract
2 cups all-purpose flour
½ cup milk
1 cup semi-sweet chocolate chips
Instructions
Line a muffin tin with paper liners. Lightly grease paper liners with nonstick cooking spray.
In a large mixing bowl, use a hand mixer to cream together butter and sugar, about two minutes.
Beat in eggs until combined. Add in the baking powder, salt, and vanilla and mix briefly.
Add in half of the flour, mix with a hand mixer until just combined, then add in the milk, stirring to combine.
Scrape the bottom and sides of the bowl and add in the remaining flour until just combined.
Add the chocolate chips to the batter and use a rubber spatula to gently fold them in.
Divide the batter up amongst the 12 muffins. Preheat oven to 425 degrees. Let the batter rest while the oven preheats.
Bake in the preheated oven for 20 to 25 minutes, until a toothpick inserted into the center, comes out clean.
Reduce the heat in the oven to 350 degrees after 7 minutes. Watch the muffins closely as cooking times may vary depending on your oven.
Let muffins cool for 5 minutes in the pan before removing them and transferring to a wire rack to cool completely.