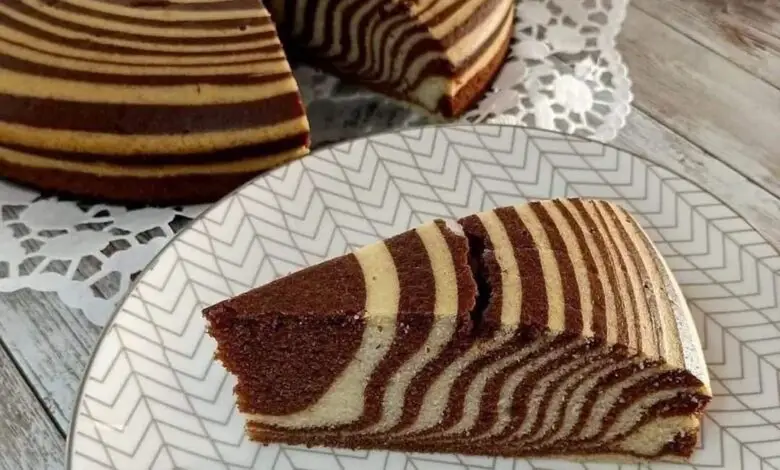 INGREDIENTS
250 g of sunflower oil (and a little more to grease the mold)⠀
4 – 5 eggs (280g)⠀
180 g of sugar⠀
1 teaspoon vanilla sugar⠀
400 g of pastry flour⠀
1 pinch of salt
1 sachet of powdered yeast⠀
250g sparkling water⠀
2 tablespoons of pure cocoa powder
ELABORATION
1️⃣ Preheat the oven to 150°C. Grease a Ø 24 cm removable mold with oil and set aside.
2️⃣ Put the eggs and sugar in the glass and beat 1 min/speed 4. Add the vanilla sugar, flour, salt, yeast, sparkling water and sunflower oil. Mix 1 min/speed 4.
3️⃣ Separate half of the dough (approx. 690 g) into a large bowl and set aside.
4️⃣ Add pure cocoa to half of the remaining dough in the glass and mix 15 sec/speed 4. Pour this dough into another bowl
5️⃣ With the help of two spoons, we pour 3 tablespoons of white dough in the center of the mold and another 3 tablespoons of chocolate dough on top. So until you finish with both masses.
6️⃣ Bake for 50-60 minutes (150°C). Remove from the oven, let the cake cool in the pan and then cool on a wire rack.⠀ ⠀
And so, easily (although with patience) we get this precious zebra cake. What do you think?⠀ Happy Wednesday Tastys!⠀