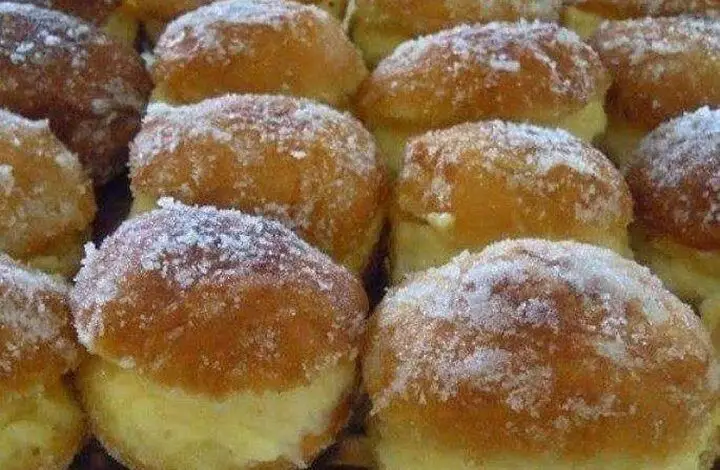 Ingredients:
1/2 kg of flour
2 eggs
75g sugar
150 ml of milk
100g of butter
30g of yeast
1 splash of anise
1 pinch of salt
Preparation:
Make a volcano with the flour on the table or in a bowl. Melt butter. Melt yeast in warm milk.
Put the flour, sugar, salt, anise, eggs and melted butter inside the volcano, mix gently and little by little until everything is mixed. Add the milk with the yeast and continue mixing, knead until it comes off your hands and the dough is soft and smooth.
Cover with a damp cloth and let the dough rest in a warm place until it rises, about 1 hour. When it has risen, cut pieces of about 30 g, degas, and form balls, crush the balls a little.
Put them in trays to rise again in a warm and humid place.
When they have risen again, fry them in plenty of oil, not too hot, turn it over and put it on absorbent paper.
Roll them in sugar and let them cool. Cut them with a serrated knife without breaking them and fill with pastry cream.