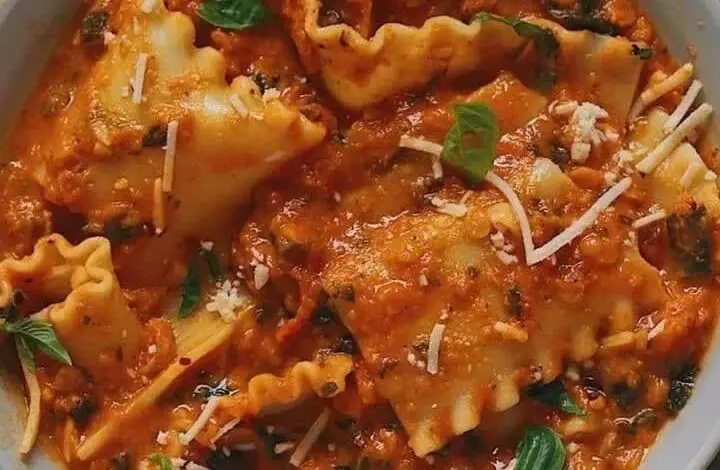 Ingredients
1/2 lb. farfalle
1 medium yellow onion, finely chopped
1 tsp olive oil
3 large garlic cloves, minced
4 plant based sausages (396 g)
1 tsp kosher salt
1/2 tsp black pepper
1 tsp dried parsley
1/2 tsp dried oregano
1 cup (packed) baby spinach
1 cup canned crushed tomatoes
1 cup dairy free heavy cream
Method
Cook farfalle in salted water according to package directions, reserving 1/4 cup of the cooking water prior to draining.
Meanwhile, preheat large pan on medium heat. Add onions and oil, cook on medium low for 10 min, adding 1/2 cup water to prevent burning if needed and stirring periodically. Add minced garlic and crumble in the sausages.
Stir, add all the seasonings, and cook for 6 to 8 min, stirring periodically, until starting to brown.
Add remaining ingredients and cook 2 to 3 min, stirring as spinach wilts. Add pasta, stir, add pasta cooking water if desired. Serve with red chili flakes and basil if desired.