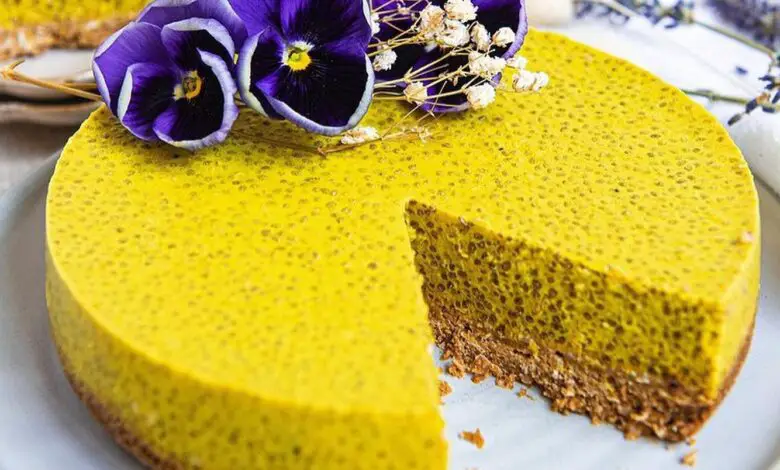 Ingredients
400 ml cashew milk
1 tsp agar agar powder (not flakes)
1/4 cup chia seeds
1/4 cup maple syrup
3 tbsp BOTANICA TURMERIC LEMONADE
1 tsp ground ginger
2 tbsp coconut kefir
CRUST
3/4 cup graham wafer crumbs
1/4 cup lemon ginger granola
1/4 cup rolled oats
1/4 cup melted coconut oil
pinch salt
METHOD
Preheat oven to 350. Place parchment paper on the base of an 8" springform pan and grease with coconut oil.
Place crust ingredients into a food processor and pulse to combine.
Press into the pan and bake for 15 minutes. Allow to cool completely.
In a small sauce pan add cashew milk and agar agar powder. Whisk together. Bring to a gentle boil.
Reduce heat to medium low and add remaining ingredients whisking constantly. Allow mixture to cook for 10 more minutes stirring often.
Remove from heat and pour mixture on top of crust. Place in the fridge for a minimum of 4 hours or overnight. Should be firm to the touch.
Gently remove springform. Slice and enjoy.