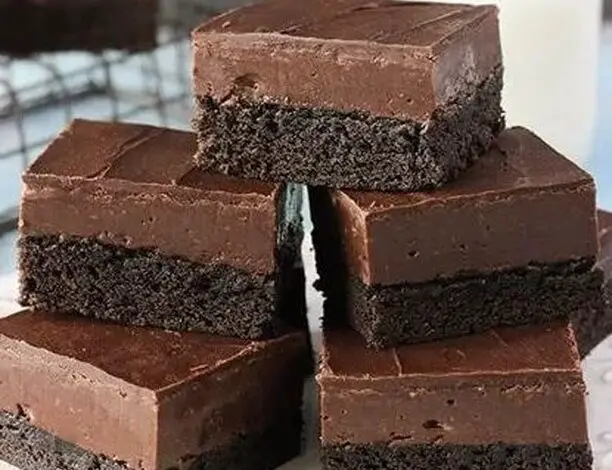 Ingredients
1 package (18.25 oz.) chocolate cake mix 1 cup of chopped walnuts
1/2 cup (1 stick) butter or margarine,melted
1 cup of milk
35 (1 10 oz. pkg.) Candies, unwrapped
2 cups (1 12-ounce package) semisweet chocolate chips
preparation:
PREHEAT oven to 350°F. COMBINE cake mix with pecans in large bowl.
Add butter and 2/3 cup evaporated milk (batter will be thick). Spread half of the dough in an ungreased 13 x 9-inch baking pan.
OVEN for 15 minutes.
HEAT candy and remaining evaporated milk in small saucepan over low heat, stirring constantly, until candy is melted. Sprinkle chocolate chips over brownie cake; Sprinkle with caramel mixture.
Drop heaping teaspoons of remaining batter over caramel mixture.
BAKE 25 to 30 minutes or until center is set. Let the pan cool on a rack. Cut it into 24 squares.