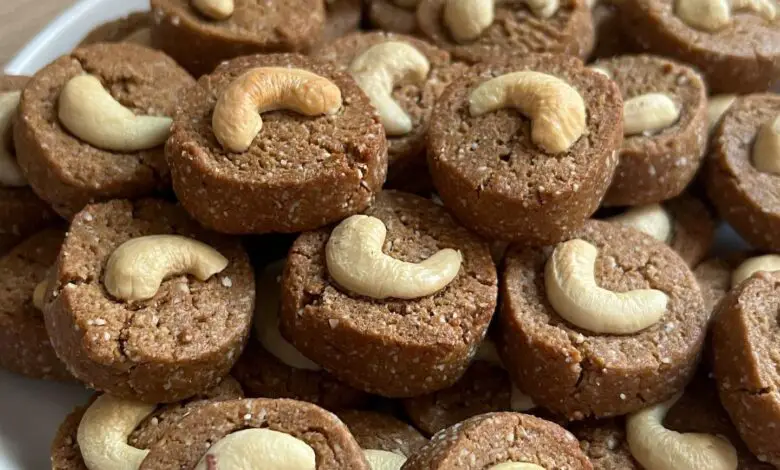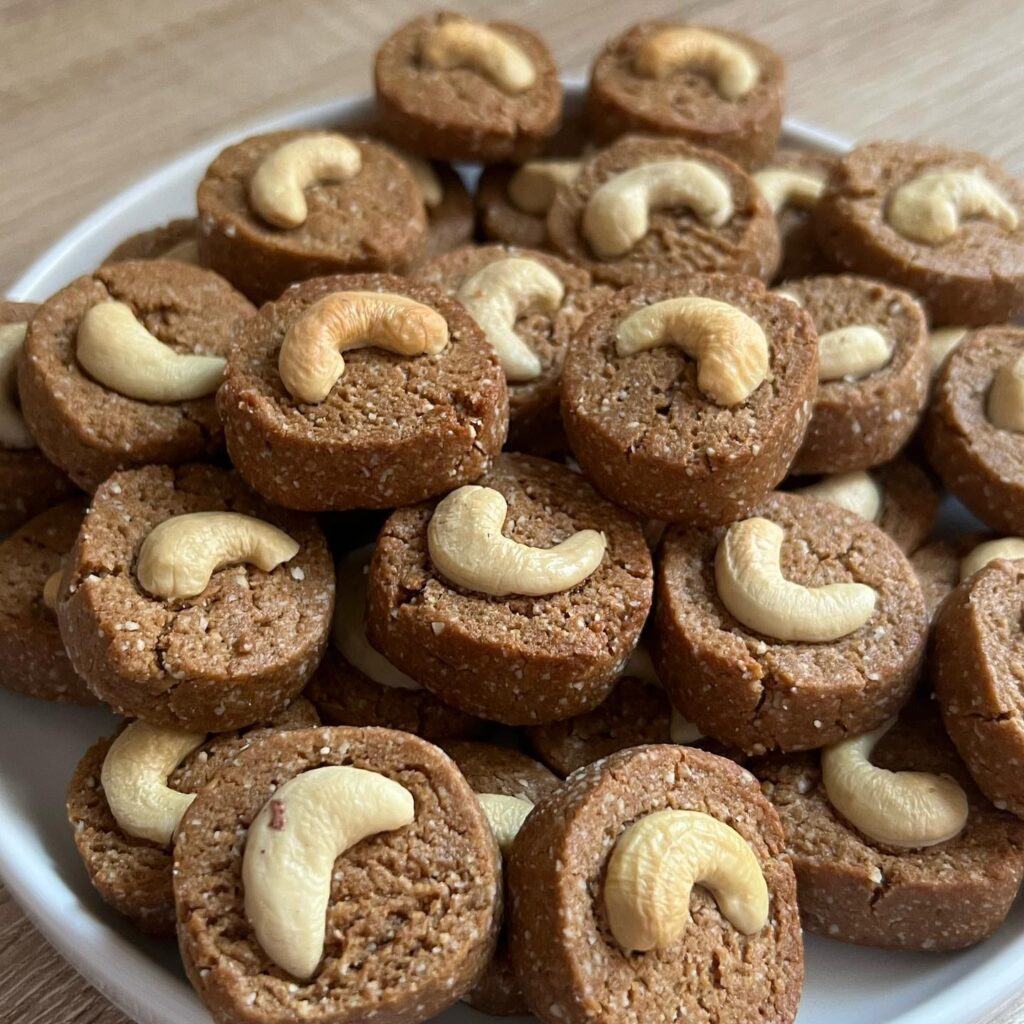 in cookies:
-1/2 cup whole-wheat flour
-1/2 cup almond flour
-1/4 tsp salt
-3/4 tsp baking powder
-1/4 tsp baking soda
-1 egg
-1/3 to 1/2 cup coconut sugar
-splash of vanilla
-1/2 cup @skippysingapore smooth pb
-1 tsp olive oil
mix together wet + sugar until smooth. add dry ingredients and mix thoroughly until dough is formed (knead with hands if necessary).
chill dough in fridge for 20 mins.
roll out dough into a log shape and wrap log with cling wrap. separate dough into 2 logs if too long. let dough chill again for 30 mins.
MeThod
take cling wrap off the log and cut into slices (around a finger-width thickness). top each cookie with cashew nut halves.
bake at 180 deg cel for 12-16 minutes. let cool to crisp up.
first and foremost, would like to show my thanks for @newmoonsg oon for sending me a few @skippysingapore products to try in light of CNY with Skippy of creating CNY themed foods, i whipped up a batch of nutty cookies that's perfect to be stored in a tin for friends, family, relatives and everyone else to munch on during this festive season i mean, Skippy pb? a whole talk of classic right there
okay but these cookies perfect amount of sweetness, loaded with the irresistible fragrance of roasted peanuts, chewy in the inside and slightly crispy on the outside when it's freshly baked…
oh and a cashew half for good luck these with a cuppa/in yog bowls
lastly, happy chinese new year to everyone celebrating may the year ahead will be full of nutty goodness