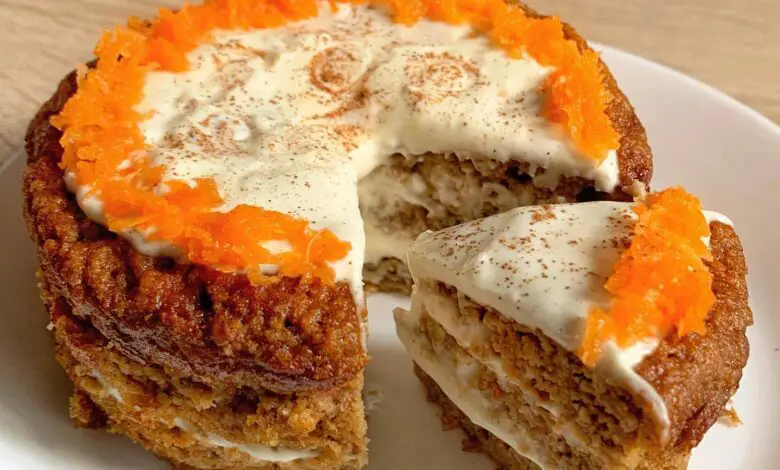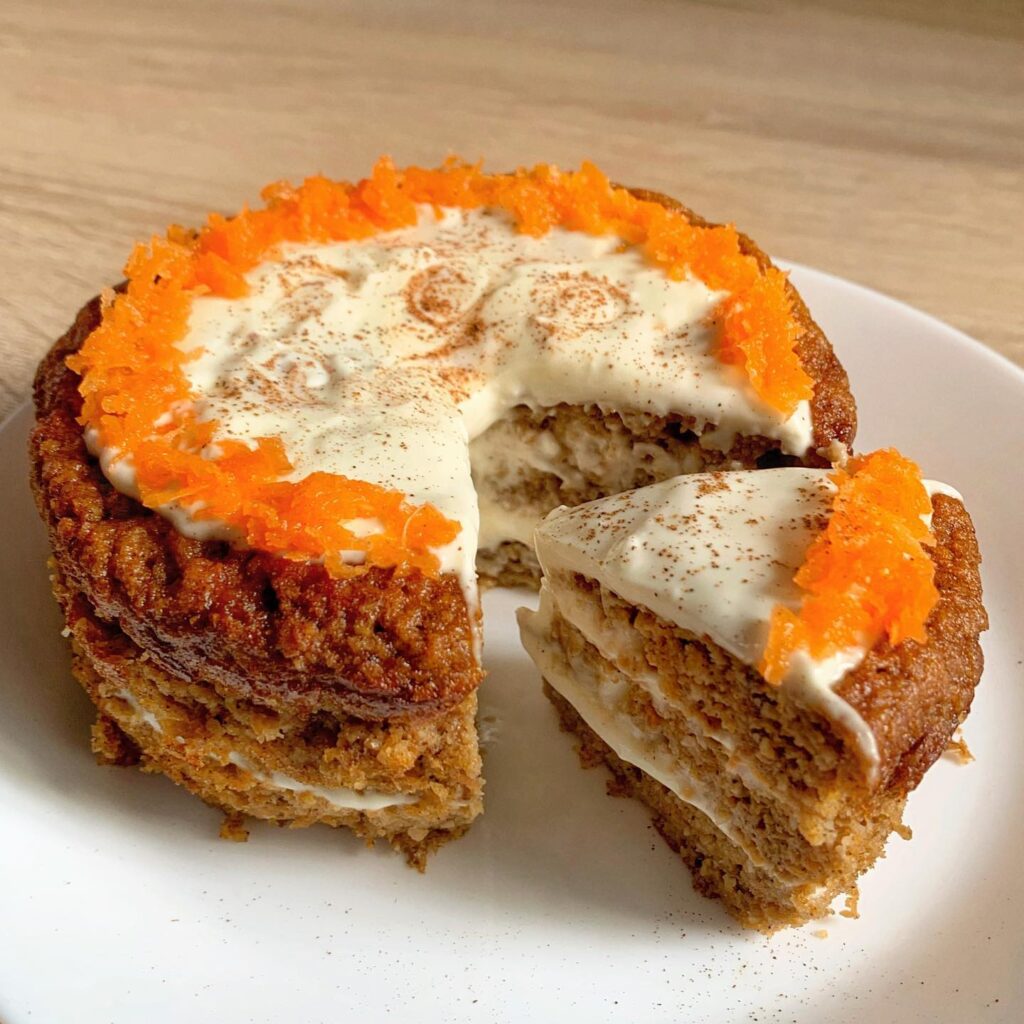 cake ingredient
-1/4 cup almond flour
-1 tbsp coconut flour
-1/2 scoop protein powder (i used speculoos)
-1 tbsp coconut sugar
-1/4 tsp baking soda
-1/2 tsp baking powder
-cinnamon
-salt
-1 egg
-1/2 mashed banana
-1 small to medium grated carrot (abt 1/4 cup, squeezed to get most moisture out)
-1 tbsp yog
-splashes of almond milk (until cake batter-like consistency)
-desiccated coconut, walnuts, choco chips, etc
mix wet then add dry n fold in add-ins. bake 180 deg cel for 25-30 minutes or when toothpick comes out clean.
let cool n then slice into 3 layers.