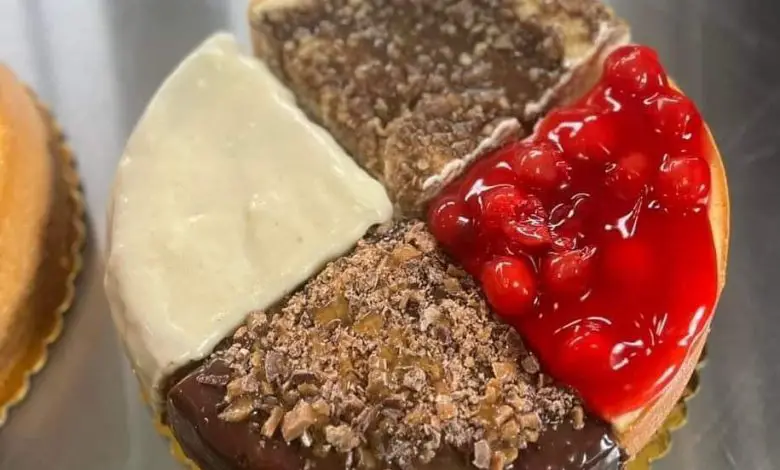 Fruit and Chocolate Tartlets
Fruit and Chocolate Tartlets are a delightful dessert that combines the richness of chocolate with the freshness of seasonal fruits. These bite-sized treats feature a buttery and flaky tart crust filled with a velvety chocolate ganache.
Ingredients
– Pie dough (you can buy it ready-made or make it from scratch)
– Custard cream
– Melted chocolate
– Fresh fruits (such as cherries or strawberries)
– Crushed walnuts or almonds
Instructions
1. Pie dough:
– If you are making your own dough, mix the ingredients, roll out the dough and place it in tartlet molds. Prick the bottom with a fork.
– Bake at 180°C (350°F) for 10-15 minutes or until golden. Let cool.
2. Pastry cream:
– In a saucepan, heat the milk until it boils. In another bowl, whisk together the egg yolks, sugar and cornstarch.
– Pour the hot milk over the egg yolk mixture and stir well. Return the mixture to the saucepan and cook over low heat, stirring constantly, until thickened.
– Remove from heat and add vanilla essence. Let cool.
3. Assembly:
– Once the tart shells are cool, add a layer of pastry cream.
– Dip a section of the tartlet with melted chocolate and sprinkle with crushed walnuts or almonds.
– Add fresh fruits in another section.
– You can decorate with more chocolate or other ingredients of your choice.
Enjoy your mixed tartlets! Of course, this is just a basic recipe, and you can adapt it depending on your preferences and what you have on hand.