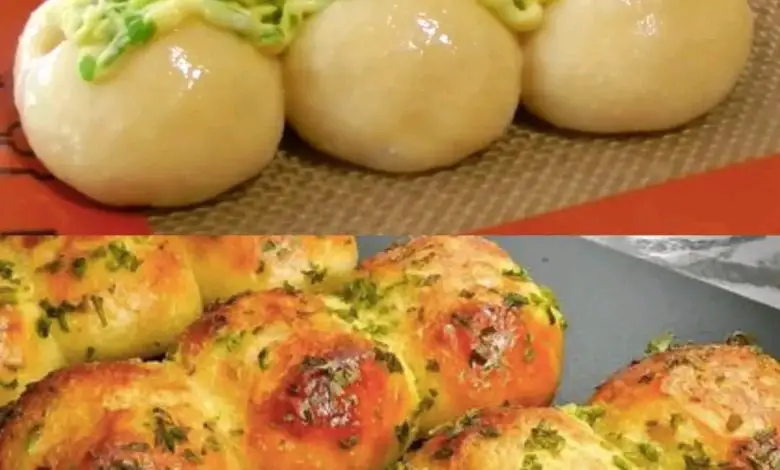 ONION BREAD
Onion bread is a delightful and savory baked treat that combines the earthy flavor of onions with the comforting texture of bread. This aromatic bread is typically made by incorporating finely chopped or caramelized onions into the dough, infusing it with a rich oniony essence.
Ingredients
Mass:
250 g common flour
1 tablespoon dry yeast
1 spoon of sugar
1 egg
42 gr butter
125 ml milk
1 teaspoon salt
Topping:
Chive
3 tablespoons of butter
1/2 teaspoon salt
1 teaspoon garlic powder
Parsley
Indications
1. Dough: in a bowl put flour, yeast, sugar, egg, butter, milk and salt. Knead everything together and let it rest for 90 minutes.
2. Divide the dough into 24 balls and let them rest for 30 minutes.
3. Prepare the dressing and place it on the sandwiches.
4. Bake at 400°F/200° for 20 minutes.