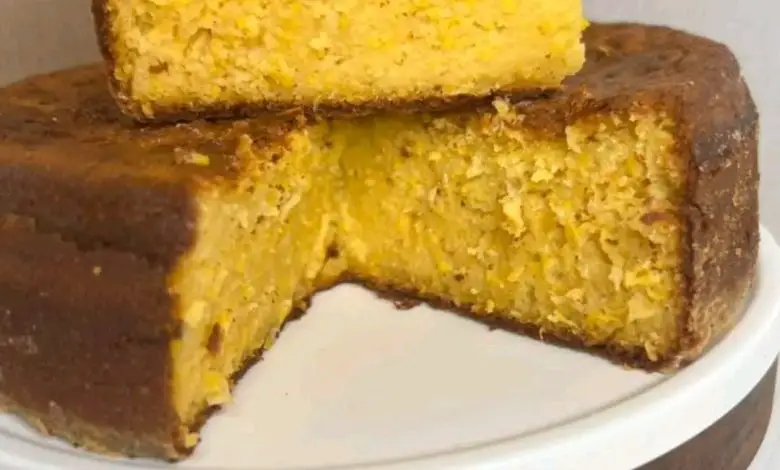 CORN BREAD IN BLENDER 😋
Ingredients:
2 cans of corn (450 grams each can)
4 eggs
A can of condensed milk
One and a half sticks of butter (150 grams)
A cup of all-purpose flour
A tablespoon of baking powder
a spoonful of vanilla
Preparation:
Heat your oven to 350 degrees Fahrenheit (180 degrees Celsius)
Melt your butter. And I took all the ingredients to the blender
Once everything is very well blended, add it to your preferred mold, which you have to grease with butter so that your bread does not stick.
Take to the oven for 45 minutes. After this time you can insert a wooden toothpick and it comes out completely clean and is already cooked. If it comes out with some residue, you can leave it for 15 more minutes or until it is completely cooked.