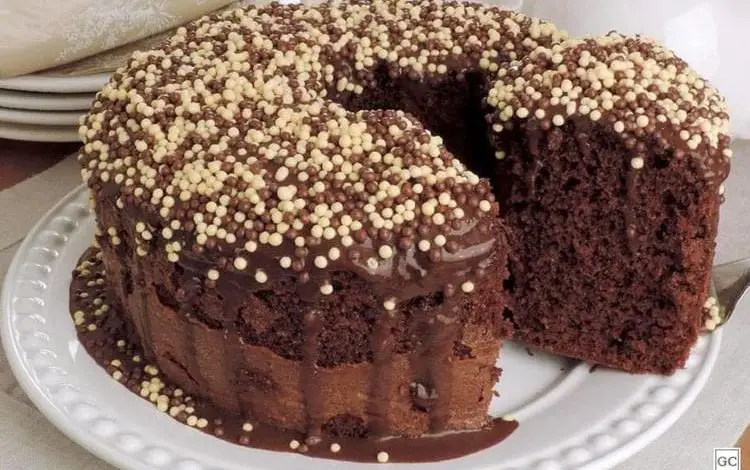 Nega-maluca delicious practice.
Ingredients
1 cup of milk (tea)
1 cup oil (tea)
1 cup cocoa powder (powdered)
2 cups of sugar (tea)
3 eggs
3 cups wheat flour (tea)
1 tablespoon baking powder
Margarine and wheat flour for greasing and flouring
White and black polka dot sprinkles to decorate
Syrup
1 cup of milk (tea)
4 tablespoons of sugar
3 tablespoons cocoa powder
2 tablespoons of butter

Method of preparation

In the blender, beat the milk, oil, chocolate, sugar and eggs for 2 minutes.
Transfer to a bowl and mix the flour and baking powder with a spoon.
Pour into a greased and floured 24cm diameter mold with a hole in the middle, and place in a preheated medium oven for 30 minutes or until golden and golden.
Let it cool and unfold.
For the syrup, bring all the ingredients to medium heat, stirring until it boils and thickens slightly.
Spread over the cake, decorate with sprinkles and serve immediately.