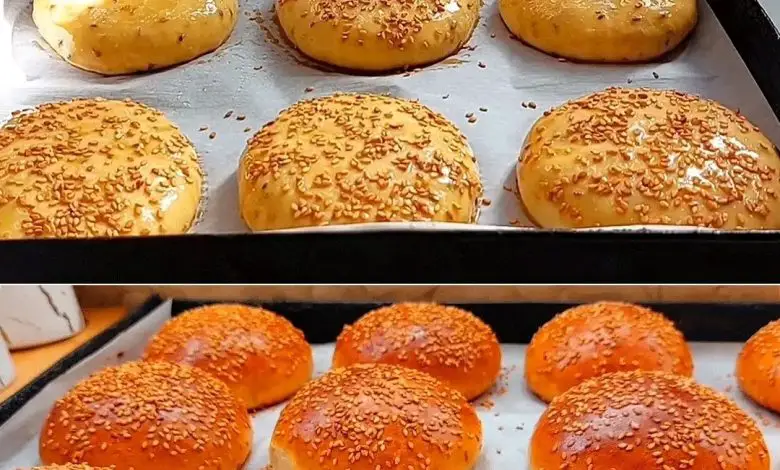 HAMBURGER BREAD 😋
Ingredients:
2 cd active dry yeast
1 cup warm water
2 tbsp warm water
⅓ cup vegetable oil
¼ cup sugar
1 beaten egg
1 tsp salt
3½ cup flour
Preparation:
1. In a large bowl add the yeast, warm water, oil and sugar, mix until the ingredients are incorporated. Let it rest for 5 minutes, until the mixture begins to foam.
2. Add the beaten egg, salt and flour, mix until the ingredients are integrated.
3. Knead the mixture until smooth and elastic, 3-5 minutes. Don't let the dough sponge.
4. Divide the dough into 8 equal parts and form balls with each piece.
5. Preheat the oven to 220ºC. Place the table balls on a greased baking sheet or with parchment paper.
6. Cover the dough with a kitchen towel and let it rest for 10 minutes. After the time, varnish the bread and sprinkle sesame seeds.
7. Bake until golden brown, 8 to 12 minutes. Get out of the oven, let cool and cut when you use the bread.