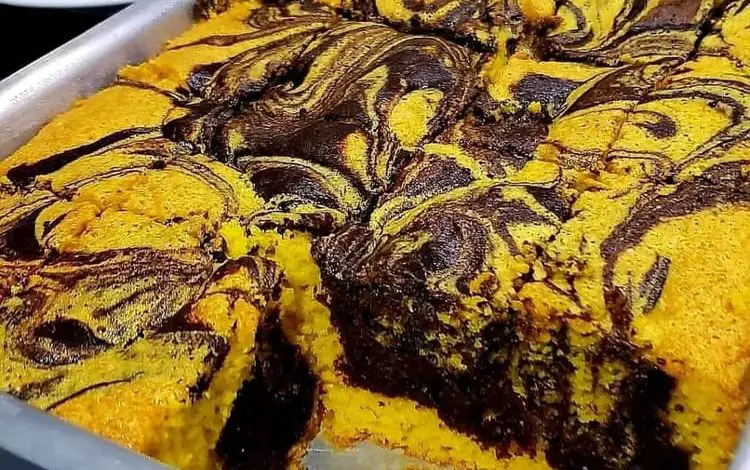 MIXED CARROT CAKE
Ingredients:

1 large carrot (peeled and chopped)
3 whole eggs
1 cup (not very full) of oil
1 and a half cups of sugar
2 cups of sifted wheat flour
1 teaspoon of baking soup
2 egg whites
3 tablespoons cocoa powder (I used 50%)
PREPARATION MODE:

In the blender place the carrot, the eggs and the oil and beat for 3 minutes. Add the sugar and beat for 1 more minute. Pour this mass into a bowl, add the wheat and stir until smooth.
Add the baking soda and mix some more. At this time, add the egg whites and mix gently. Pour more than half of the dough into a greased and floured form.
In the rest of the dough add the chocolate and mix well. Pour over the other dough and use a fork or toothpick to fuse.
Take it to the preheated oven at 180 degrees and leave it for about 40 minutes or until you do the toothpick test and it comes out clean.