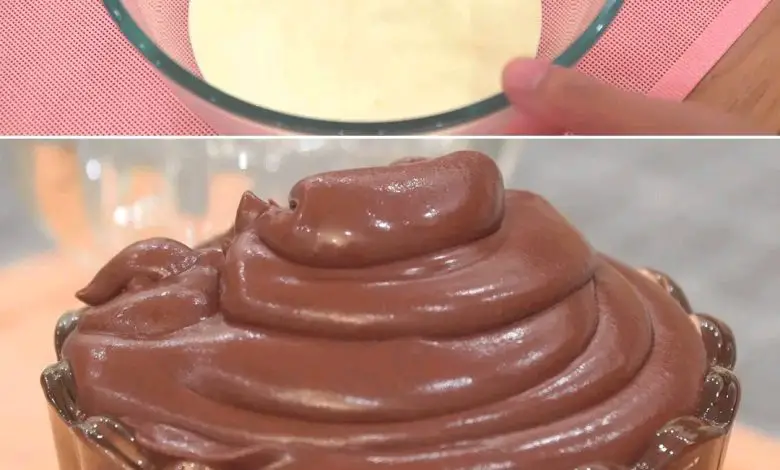 HOMEMADE CHOCOLATE MOUSSE 😋

Ingredients:

500 milliliters of milk cream
250g dark chocolate, chopped into pieces
1 teaspoon vanilla extract

Preparation:
Heat heavy cream in a medium saucepan over medium-high heat until bubbles begin to form around the edges. Add the chocolate and stir with a wire whisk until all the chocolate is melted and the mixture is smooth and well combined. Then add the vanilla.
Pour into a heat resistant container, and let cool to room temperature. Or refrigerate at least several hours or overnight (but don't let it freeze). Beat the chocolate cream with a hand mixer until stiff, this won't take long. It can be served immediately or stored in the fridge for several days. Enjoyment!
Tip: If the dark chocolate tastes too bitter, you can add sugar until it is to your liking.