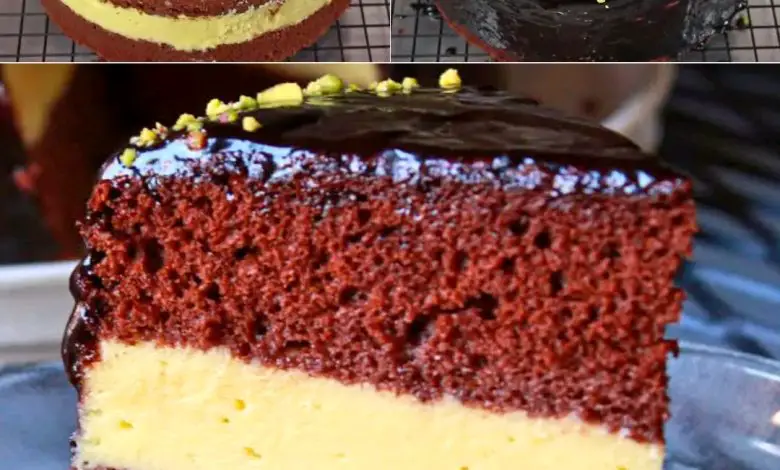 CHOCOLATE CAKE WITH VANILLA CREAM 😋

Ingredients

To beat:
100g of sugar
4 egg whites
1 pinch of salt
4 yolks
80g of sugar
1 teaspoon vanilla extract
100g of water
130g of flour
30g of cocoa
1 teaspoon of baking powder

Cream:

2 eggs
60g of sugar
100g of condensed milk
1 teaspoon vanilla extract
3 tablespoons of flour
250 ml of milk
250g butter
100ml cold milk + 1 teaspoon powdered sugar

Indications
Dough: Beat the egg whites with sugar and salt until stiff. Then mix the egg yolks, sugar, vanilla extract, and water.
Combine the two compounds. Then mix the flour, cocoa and baking powder. Sift everything and add to the dough. Pour the mixture into a mold and bake at 180 degrees for 30-35 minutes.
Cream: in a saucepan, mix the eggs, sugar, condensed milk, vanilla, flour and milk. Let it thicken and then add the butter.
Moist: mix the cold milk with the icing sugar.
We assemble the cake and leave it in the fridge for 6 hours.
You can decorate with frosting.