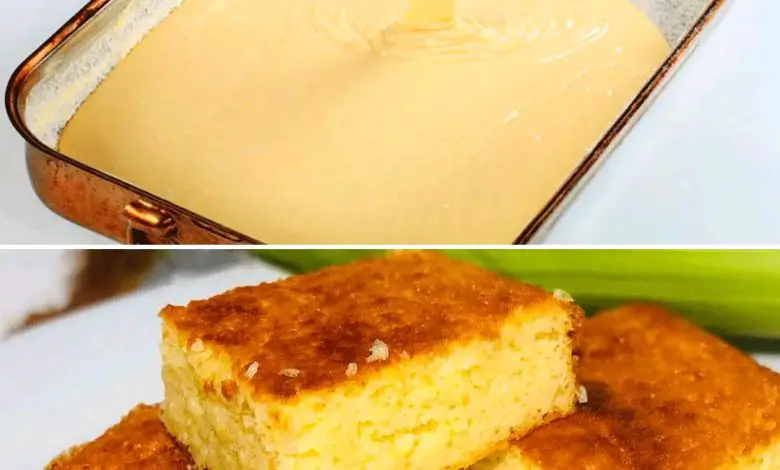 CORN BREAD 😋
Ingredients:
12 corn
1/2 tsp salt
1 1/2 cup white sugar
2 tsp baking powder
1 tsp vanilla extract
90 g melted butter
354 ml evaporated milk (1 can)
Preparation:
Preheat the oven to 180º C and grease a 25 x 40 cm mold with high walls very well with butter.
Peel and clean the corn one by one, wash with a little water and dry well. Cut the kernels from the cob, very carefully, using a knife, taking advantage of as much as possible.
Put the grains in a food processor and process to obtain a kind of mashed corn.
Pour everything into a bowl and add the salt, vanilla extract, baking powder, melted butter and sugar and mix using a rubber spatula.
Gradually add the evaporated milk, and mix. Evaporated milk is little by little because many times the corn already releases a lot of juice by itself. In these cases you have to add less milk first and see if you can add more.
Pour the mixture into the mold and bake for 40 to 50 minutes.