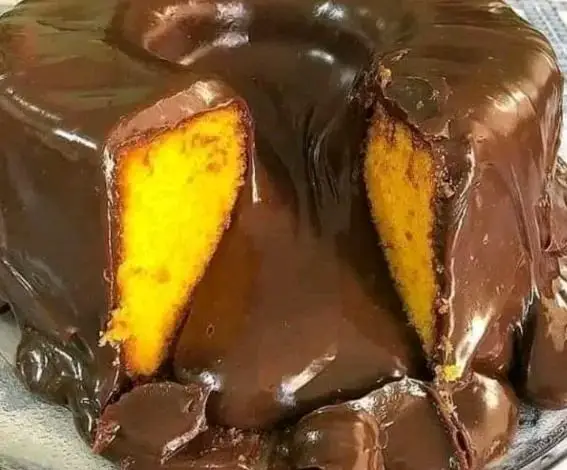 🤩 CARROT CAKE WITH SENSATIONAL BRIGADIER 😋
💟INGREDIENTS:
✔️2 small carrots (raw and grated) approximately
✔️180 grams
✔️3 large eggs
✔️1/2 cup of oil
✔️4 tablespoons of whole milk
✔️1/2 cup of sugar
✔️1 and 1/2 cup flour
✔️1 full tablespoon of baking powder
💟 PREPARATION MODE:
Grease a mold with a hole in the middle and preheat the oven to 180 degrees, add in the blender: the carrot, the oil, the sugar, the milk and the eggs, beat everything for 3 minutes, add the flour and the yeast and beat for another 30 seconds, pour into the mold and bake for 35 minutes.
💟FOR BRIGADIER FLUSH:
✔️2 cans of condensed milk ✔️1 tablespoon unsalted butter
✔️ 2 tablespoons of cocoa powder.
💟 PREPARATION MODE:
Mix everything over low heat until it is about a brigadier spoon, do not leave it too long (about 10 minutes is enough) pour it over the cake and enjoy!!!! It's the best carrot cake in the world, super cute and wonderful.