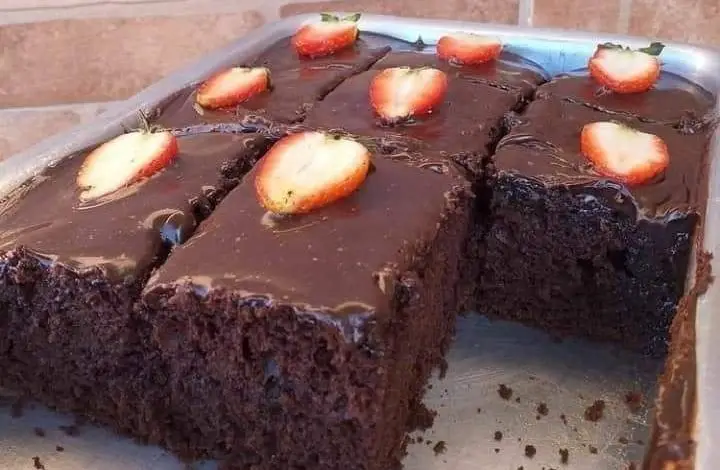 Massa perfect
– Ingredients for the dough:
3 eggs
1 xícara of leite morno
4 colheres of melted butter soup 1/2 xícara of sugar
1/2 xícara of chocolate in po
2 xícaras of wheat farinha
1 colher of ferment soup
– Dough preparation mode:
Place the liquids first and beat well, then place the wheat flour and the chocolate in the batter plus a pouquinho, finally place the ferment and mixture well. Place in the form greased with butter and wheat flour, leaf and use the release agent because I will not work with it here in production.
Roast in the oven 180° for about 40 minutes.
– Ingredients for the broth: 1 condensed milk 1 creme de leite (reserve 2 fingers) 2 chocolate colheres in po.
– Calda preparation mode: Place the 3 on the stove when you start bubbling for 8 minutes and turn off, add the 2 fingers of creme de leite that was reserved and mix enough to give a magnificent creaminess. Place a bit of a morango on top of each cut piece.
– OBS: Cut the cake when you get out of the oven and after, place the broth on top, it will be easier after.