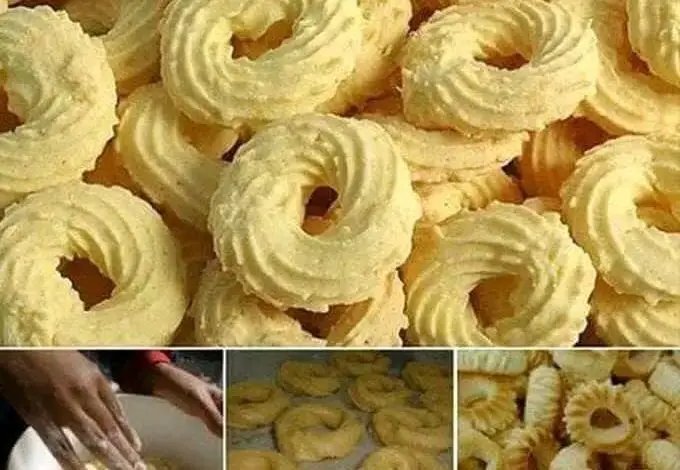 Ingredients
600 g of wheat flour
400g cornstarch
200g butter
300g of sugar
200 g of eggs (about 4 eggs)
300 ml of milk
15 g baking powder
300 g dried grated coconut (also in flakes)
How to get
1 – Put all the ingredients in the blender and beat them in PULSE mode.
2 – The dough will be sticky and a bit soft, so put it in the fridge for 30 minutes.
3. Once the dough has cooled, shape the cookies into the desired shape.
4. Place them on a greased and floured baking tray and bake in the oven (190ºC) for 12 to 15 minutes or until the bottom of the cookie is cooked (caramel colour).
5. If packed well, it lasts up to 90 days.