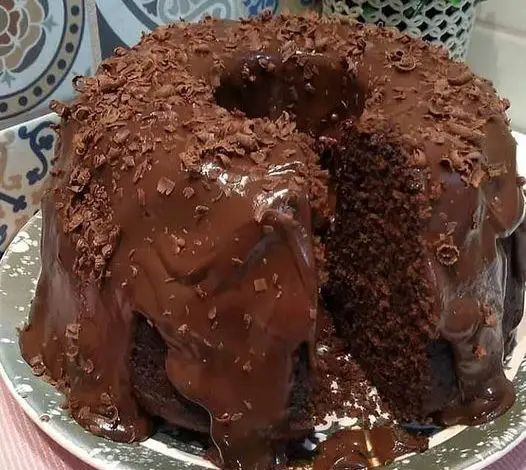 Ingredients
3 eggs
1 / 2 xic of oil
1 half of sugar
2 xic of farinha
1 xic of chocolate in po
1 xic of fervent water
1 tbsp fermented soup in pó1 tbsp cacao soup in pó .
Method
In the hand or in the batedeira, mix the eggs with sugar and oil to heat up with a clarinho, then add to farinha, or chocolate, or cocoa and water. Beat well, add or ferment, and mix just to incorporate well.
Mild in the oven for approximately 40 minutes.
For coverage, use 200gr of melted medium bitter chocolate and mix with a box of cream of milk. Use chocolate chips to decorate!