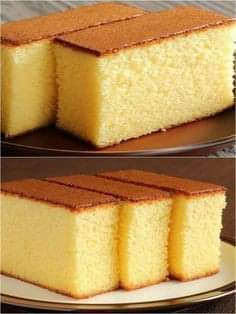 𝐈𝐧𝐠𝐫𝐞𝐝𝐢𝐞𝐧𝐭𝐬:
• 3 cups (300 grams) sifted cake flour
• 3 1/2 teaspoons baking powder
• 1/2 teaspoon salt
• 3/4 cup (170 grams) unsalted butter, room temperature
• 1 1/3 cups (265 grams) granulated white sugar
• 6 large egg yolks (110 grams)
• 1 cup (240 ml) milk (full fat or reduced-fat)
• 2 teaspoons pure vanilla extract
𝐂𝐡𝐨𝐜𝐨𝐥𝐚𝐭𝐞 𝐅𝐫𝐨𝐬𝐭𝐢𝐧𝐠:
• 6 ounces (170 grams) unsweetened chocolate, coarsely chopped
• 1 cup (226 grams) unsalted butter, room temperature
• 2 cups (240 grams) confectioners (powdered or icing) sugar, sifted
• 1 teaspoon pure vanilla extract
𝙄𝙣𝙨𝙩𝙧𝙪𝙘𝙩𝙞𝙤𝙣𝙨:
1. Preheat oven to 350 degrees F (180 degrees C). Butter and flour or spray with a nonstick vegetable/flour spray cake pan.
2. In a bowl sift or whisk the flour with the baking powder and salt.
3. In the bowl of your electric mixer, or with a hand mixer, beat the butter until soft and creamy (about 1-2 minutes). Gradually add the sugar and beat until light and fluffy (about 3-5 minutes).
4. Add egg yolks, in two batches, beating well after each addition. Scrape down the sides of the bowl as needed. Add the vanilla extract and beat until combined.
5. With the mixer on low speed, alternately add the flour mixture (in three additions), and milk (in two additions), beginning and ending with the flour.
6. Pour the batter into the prepared pan and bake between 22 to 28 minutes or until a toothpick inserted into the center of the cake just comes out clean and the cake springs back when pressed lightly in center.
7. Place the cake on a wire rack to cool for about 10 minutes then invert the cake onto a greased rack.