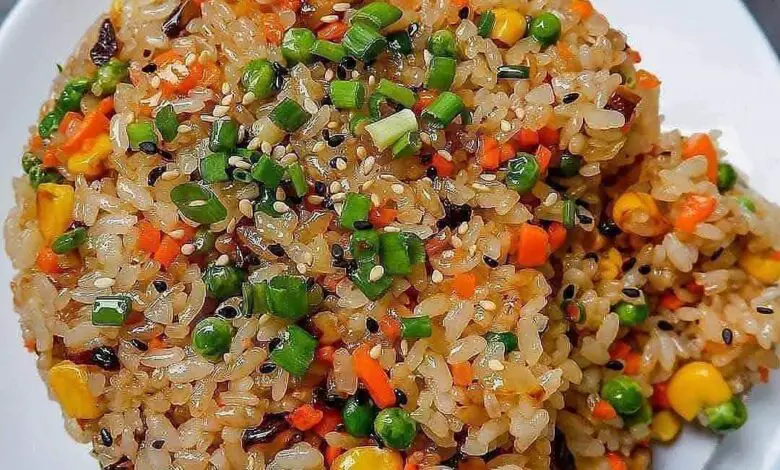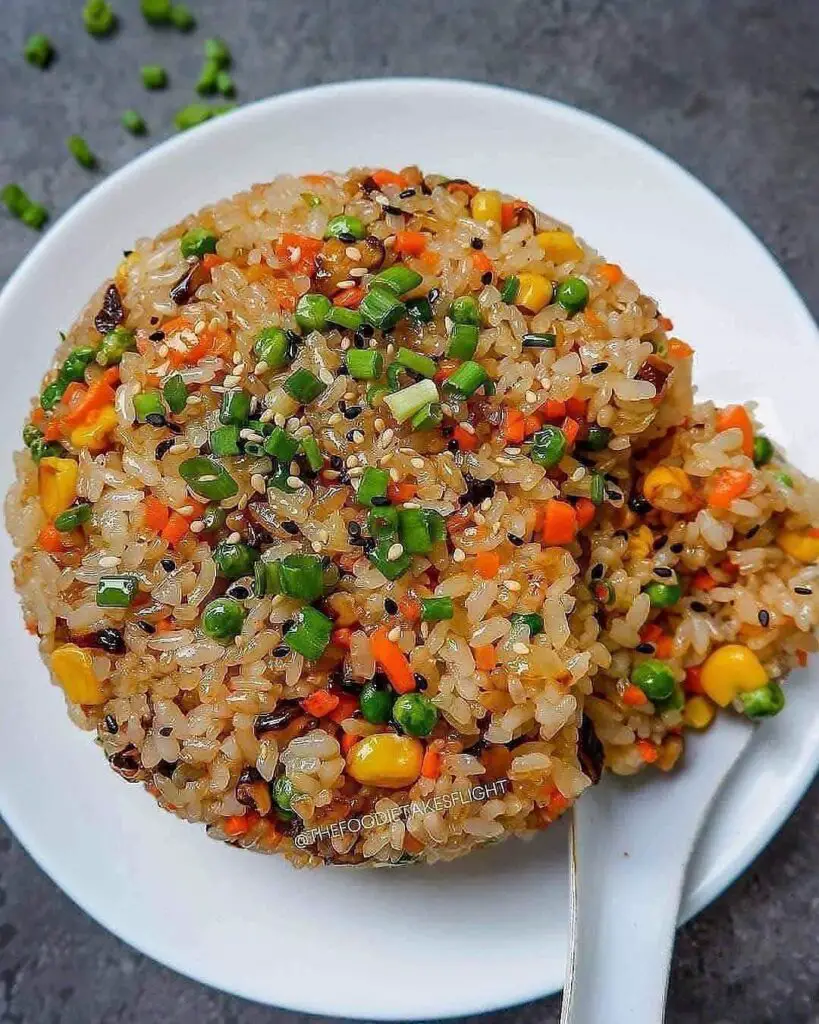 Ingredients
3 cups cooked and cooled Japanese rice or other short grain rice*
2 tbsp canola oil or other neutral oil
1 onion, diced
1 carrot, finely diced
2 garlic cloves, minced
1/2 cup corn kernels
1/2 cup green peas
1/2 cup diced rehydrated shiitake mushrooms (feel free to use other mushrooms!)
1/2 to 1 tbsp soy sauce, or to taste
1 tsp salt, or to taste
1/2 tsp black pepper
1/2 tbsp sesame oil
Sesame seeds and chopped spring onions for garnishing
Notes
Leftover rice and even day old rice is perfect for this!

The veggies and mushrooms are totally up to you! Feel free to use what you have on hand. I used frozen corn and peas.
Steps
Break apart the cooked rice in a bowl.
Heat a pan or wok. Add 2 tbsp of canola or neutral oil. Once hot, add in the onion and garlic. Sauté until aromatic. Add in the carrots. Saute for 2-3 minutes.
Add in the rest of the corn, peas, and mushrooms.
Season with 1 tsp salt. This will be a little salty but once the rice is mixed in, it will be just right.
Add in the cooked rice. Season with soy sauce and black pepper.
Mix well. Cook over high heat, mixing constantly to avoid the bottom from sticking. Feel free to season with more salt or soy sauce if desired.
Finish off with some sesame oil and then mix well.
Transfer rice to a bowl and pack with a spoon. Place a plate over and flip to create a rounded dome shape. Garnish with some sesame seeds and spring onions, if desired. Enjoy while hot