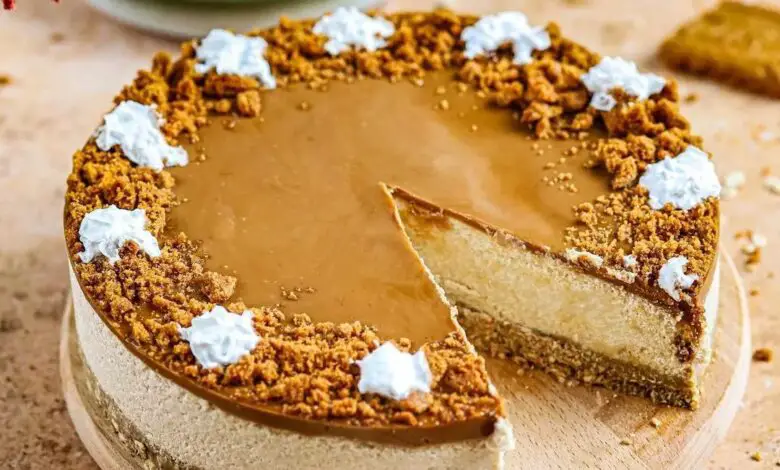 Ingredients: (7 inch cake)
Crust:
90 g pecans
6 biscoff biscuits
3 tbsp agave
7 tbsp biscoff spread
️Filling:
175 g cashews, soaked
300 g vegan cream cheese
2 tbsp biscoff spread
75 g agave
Topping:
4 tbsp biscoff spread
METHOD
1. For the crust, mix all ingredients in a food processor and add it to the cake pan. Press with fingers to distribute.
2. Mix soaked cashews with vegan cream cheese, biscoff and maple syrup in a blender until smooth and creamy. Transfer the filling into the crust.
3. Refrigerate for at least 3 hours before adding the biscoff layer.
4. After 3 hours, melt the biscoff in a saucepan and transfer to the cake pan. Freeze for 30-45 minutes until firm. Enjoy!