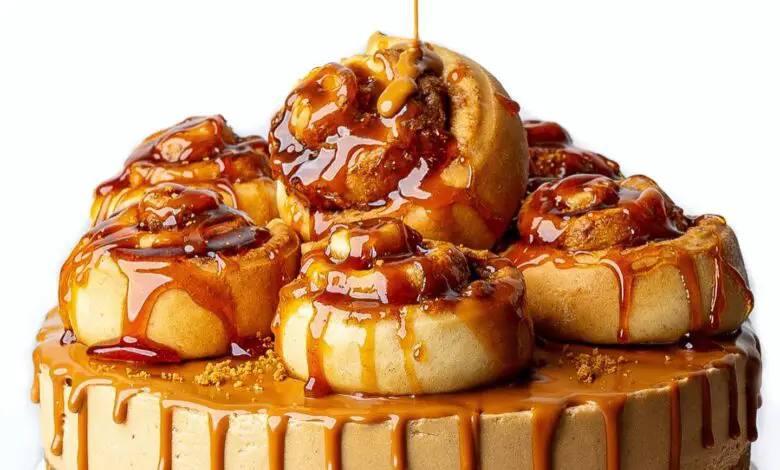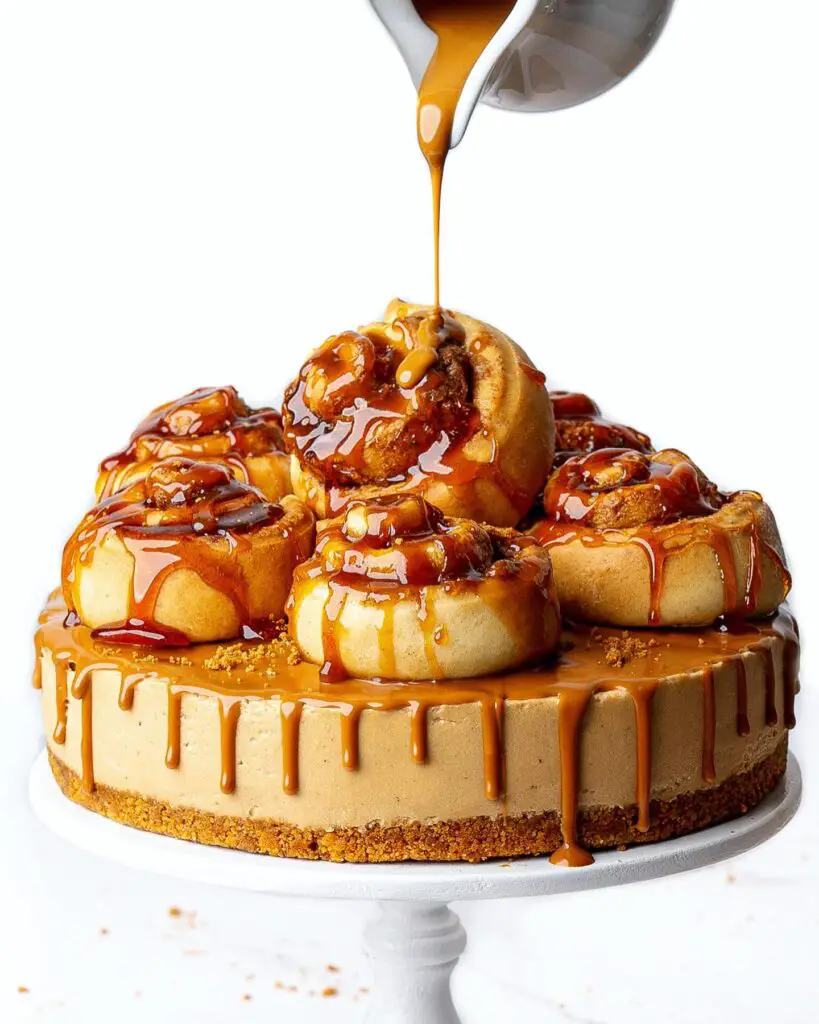 Biscoff Cheesecake
340g Cream cheese (family pack)
100g Mascarpone
1 cup Lotus Biscoff spread smooth
4tbsp icing sugar
1tsp cinnamon
1tbsp vanilla extract
3/4 cup heavy cream
Biscuit base
1 packs Biscoff biscuits
1/4 cup melted butter
Cinnamon rolls (check out my mini cinnamon rolls post for full recipe)
2 1/2 cup plain flour
1/4 cup caster sugar
2 tbsp unsalted butter
1 egg
1 tbsp instant yeast
1/2 cup water
1/4 cup milk
1/2 tsp salt
Method
1.Crush Biscoff biscuits in a zip lock bag, & to a bowl, pour in melted butter, mix together. Line a 8″ x 3″ springform cake tin, push the biscuit mix into the bottom of the pan, set aside.
2.Mix the cream cheese, mascarpone, vanilla, cinnamon together in a bowl. Heat the Biscoff spread in the microwave for 20 seconds, stir into the cream cheese mix until combined.
3.In a new bowl whip the heavy cream, not too much. You want the consistency to be a little firmer than yoghurt. Pour into the cake pan and set in the fridge for min 4 hours or overnight.
4.Make the cinnamon rolls, see my mini cinnamon roll post for the full ingredients & method. The only addition would be to drizzle Biscoff spread over the brown sugar filling. Bake @170c for 10-12mins.
5.Once the cheesecake is set, warm 1/2 cup Biscoff in the microwave and drizzle on top & drip down the sides. Pop the cinnamon rolls on top of the cheesecake, sprinkle Biscoff crumbs.