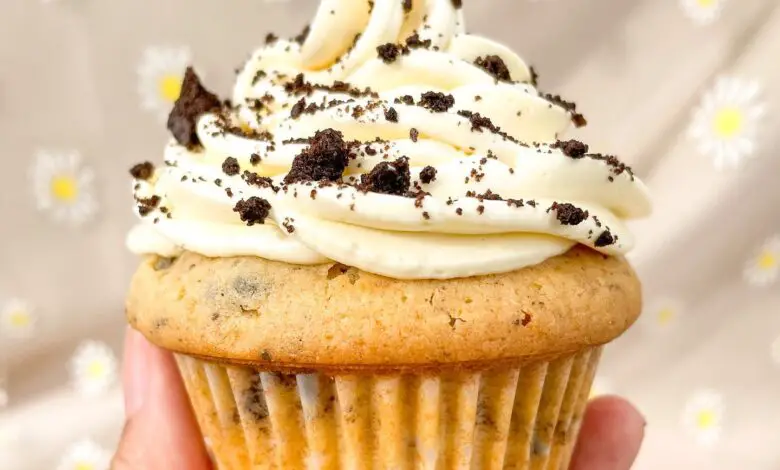 Guys let me put my first success of cupcakes with buttercream here i was nvr a fan of buttercream. In fact, i hate buttercream for being too sweet
I change my mind now. Russian buttercream is the way to go!! Simple, fail-proof, and the shape holds for the longest time. Gahhh im so happy for this
Swipe to enjoy the texture and cross section
cupcakes (make 5);
-55g butter
-1 egg
-10g granulated sweetener
-35g Oreo white cream filling (seperate from the cookies)
-vanilla essence
-100g self raising flour
-salt
-100g condensed milk
-15g oreo crumbs
Method
1. Whisk butter, egg, vanilla essence, sweetener and oreo white cream til creamy.
2. Mix sifted flour, salt and condensed milk with spatula. I did 25g flour, mix, 25g condensed milk, mix. Repeat 4times.
3. Scoop to 5 cups, around 65g of batter each.
4. Bake at 170°C for 30mins (depends on your oven).
russian buttercream (for 6 cupcakes);
-120g unsalted butter, room temperature
-208g condensed milk, cold
1. Whip butter on high speed til fluffy, about 8mins.
2. Add condensed milk little by little non-stop while whipping, about 5mins.