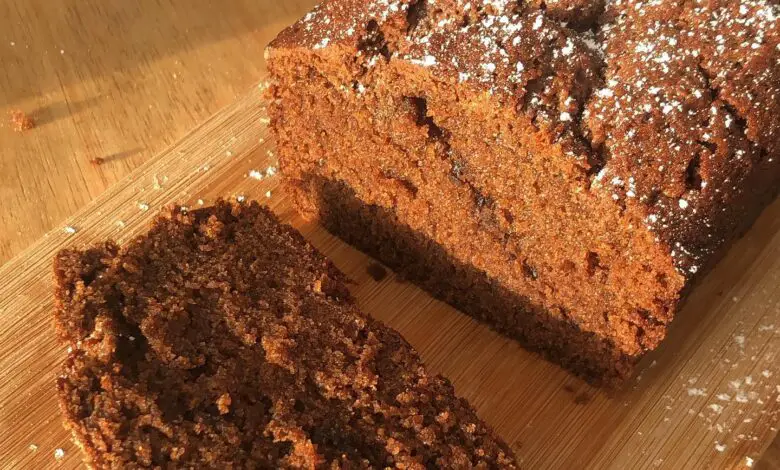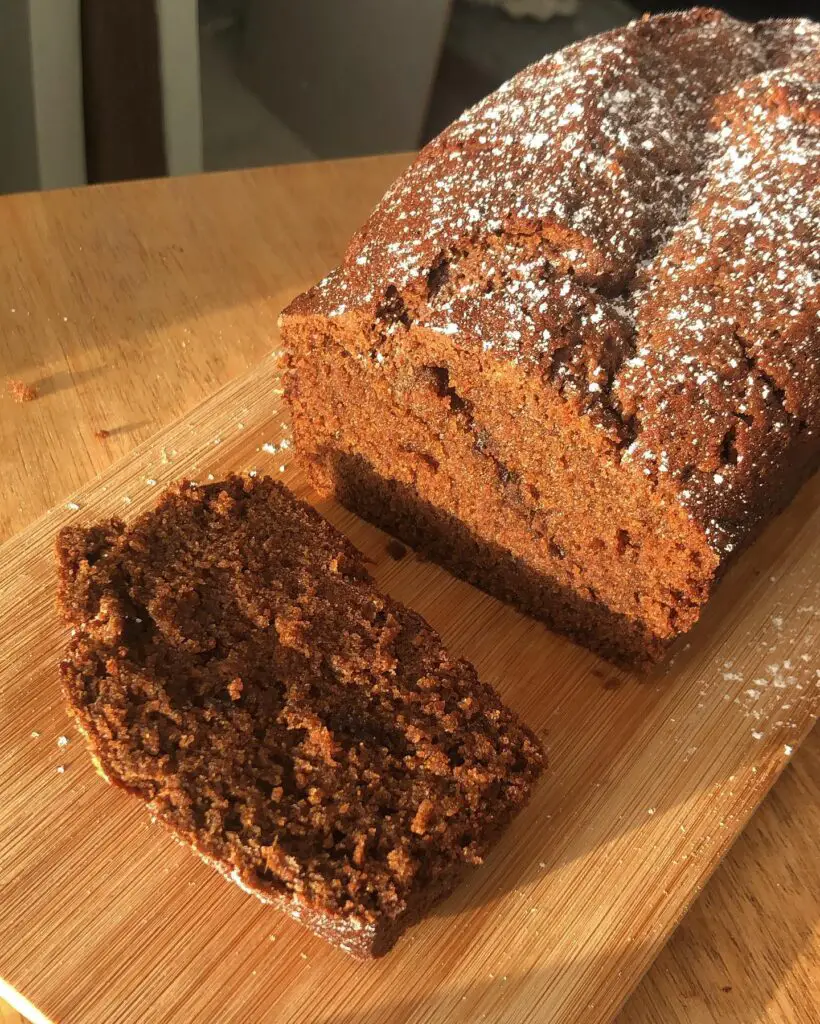 Ingredients:
180g unsalted butter
180g dark brown sugar
40g black treacle
70g golden syrup
170ml Milk
225g plain flour
Salt
1 ½ tsp ground ginger
1 tsp cinnamon
1 tsp bicarbonate soda
1 egg
How to:
1. Preheat your oven to 150c fan. Grease and line a 2lbs loaf tin.
2. In a sauce pan, melt butter, dark brown sugar, black treacle and golden syrup together. Once melted, turn off the heat and slowly incorporate the milk until well combined.
3. Next, weigh out the dry ingredients. Sift the flour, salt, ground ginger, cinnamon and baking soda into a large bowl. Create a well in the centre and add the egg. Next, gradually pour in the melted mixture, stirring continually until everything is incorporated.
4. Transfer to the loaf tin and place in the oven to bake for 1 hour – 1 hour 10 mins, or until a skewer comes out clean.