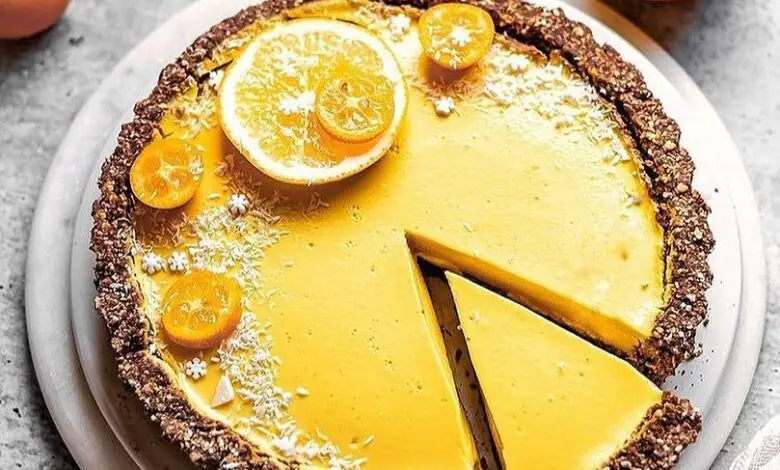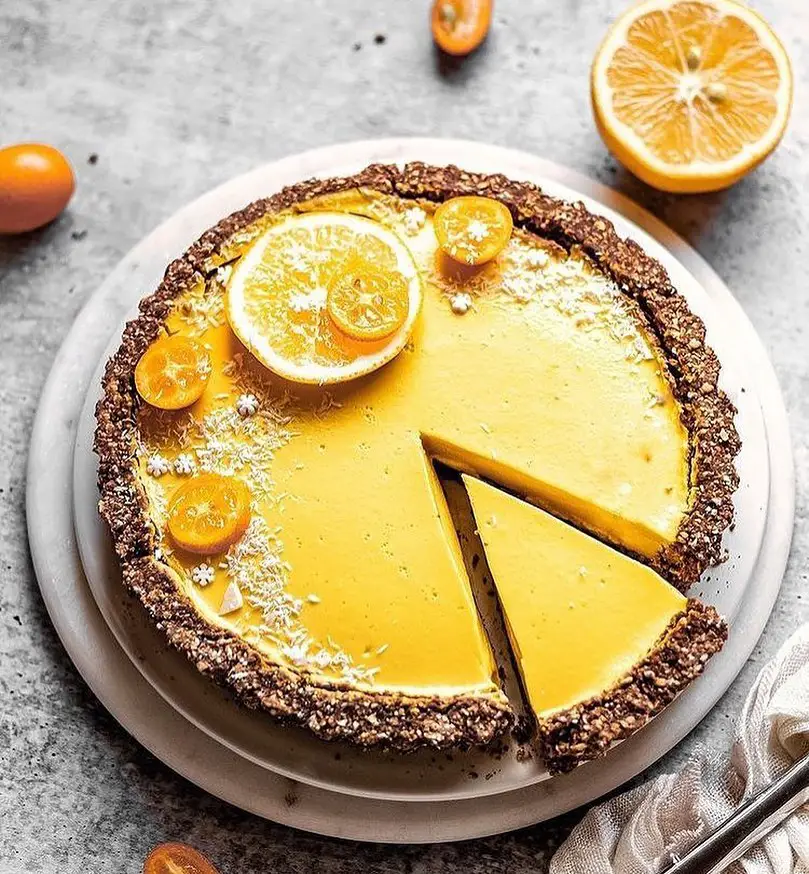 CRUST:
-1 1/2 cup rolled oats
-1/2 cup desiccated coconut
-2 tbsp cocoa powder
-3 tbsp maple syrup
-1/4 cup nut butter
FILLING:
-1 cup full-fat coconut milk
-1/2 cup plant-based milk of your choice
-1/3 cup maple syrup
-1 tsp vanilla extract
-juice and zest of 1 lemon; adjust to taste
-1 tbsp cornstarch
-2 tsp agar-agar
-optional coloring: turmeric powder
In a food processor, blend the crust ingredients into a sticky, sand-like mixture.
Transfer to a greased tart pan and press into the edges, then set aside to chill.
In a pot on medium-low heat, combine the milks and bring to a simmer while stirring.
Mix in remaining filling ingredients, then turn off the heat and whisk until well-combined.
Let the mixture cool for 7-8 minutes, then pour it into the prepared tart crust. Place the tart in the fridge to set for 3+ hours before serving.