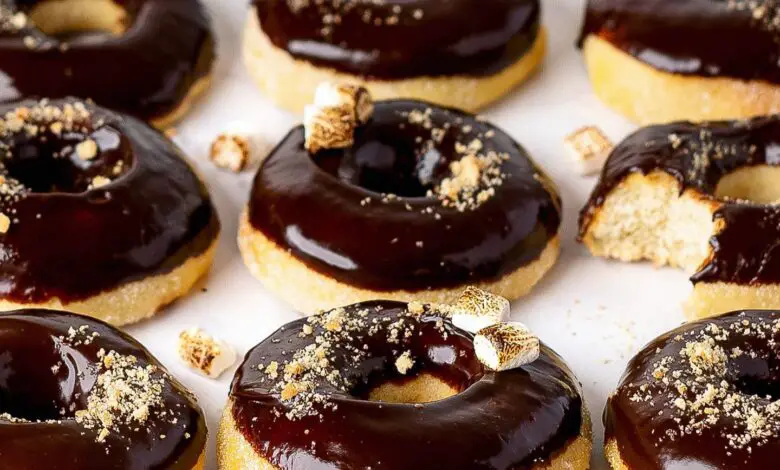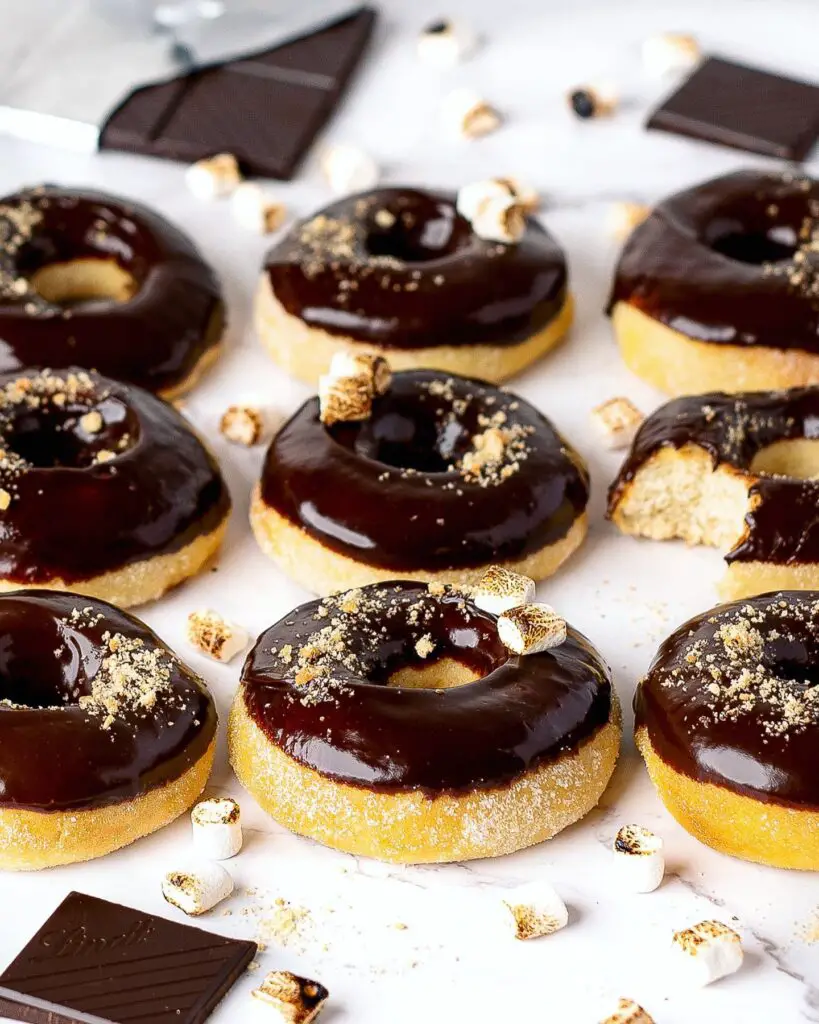 Ingredients :
300g plain flour
40g sugar
1/2tsp salt
1tbsp cinnamon
1/2 cup milk
50g melted butter
1 packet of yeast (6g)
1 egg
Chocolate fudge glaze
100g dark chocolate (under 70% cocoa)
3tbsp unsalted butter
1-2 tbsp milk
2tsp golden syrup
Toppings
Digestive biscuits
Mini marshmallows
Method
1.Add the flour, sugar, cinnamon, salt to a bowl.
2.Add the milk, yeast, melted butter and egg, mix until combined, pour into the bowl with the dry ingredients.
3.Mix using a stand mixer for 4 mins or my hand for 10-12mins (if kneading by hand please google how to do this if you haven't done it before)
4.Grease a new bowl with vegetable oil and pop the dough in and cover with cling film for 2 hours to rise.
5.Roll out the dough (min 1.5″ thick) and cut out 3″ circles using a cookie cutter and a smaller circle in the middle (i used a metal piping tip)
6.Pop the doughnut on a lined baking tray, brush with melted butter and leave for 50 mins to rise.
7.Spray the air fryer basket with oil and pre heat for 3 mins @180c. Pop 4 doughnuts in at a time and bake for 4-5mins until golden brown.
8.Melt the chocolate glaze ingredients 20 seconds at a time until combined, then add the golden syrup.
9.Once cooled, dunk the doughnuts in the chocolate glaze, sprinkle digestive biscuit crumbs on top and toasted mini marshmallows.