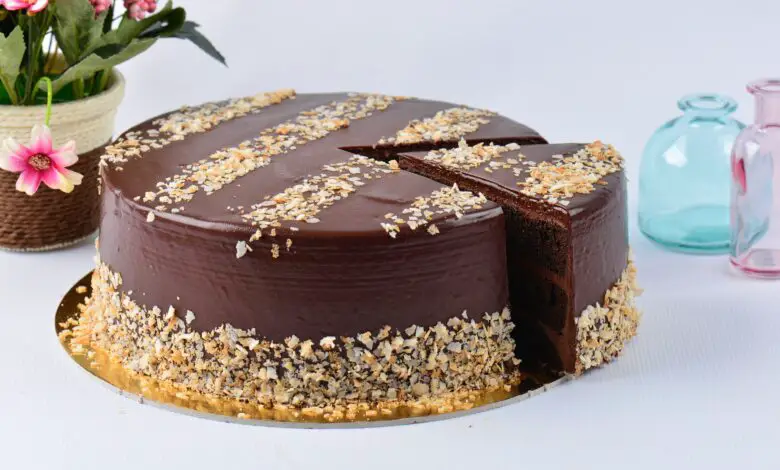 Fixings
Hull
24 Oreo treats
cup ( stick or 57g) unsalted spread, liquefied
FILLING
2 cups (12 ounces) semisweet chocolate chips
cup (178.5g) substantial cream, room temperature, and partitioned
3 bundles (24 ounces) cream cheddar, room temperature
1 cup (300g) granulated sugar
cup (29.5g) cocoa powder
5 huge eggs, room temperature
1 teaspoon vanilla concentrate
CHOCOLATE GANACHE
1 cups semi-sweet chocolate chips
cups (178.5g) substantial cream
Directions
Preheat the stove to 325F.
Delicately oil a 9-inch springform container (or use material paper to forestall staying).
Hull
Add Oreo treats to a food processor and smash until you have a fine scrap and not very many bigger parts.
In a medium blending bowl, consolidate the Oreo treats and liquefied spread and mix until uniformly disseminated.
Press the pieces into the lower part of the springform container (and up the sides).
Prepare the outside for 10 minutes. Put away to cool. NOTE: Sometimes the spread can dribble out of the springform dish assuming that it isn't fixed as expected. You can either enclose the base edge of the container with aluminum foil or spot a treat sheet on the base rack to gather any drippings.
FILLING
In a microwave-safe bowl, add 1/4 cup of weighty cream and the chocolate chips. Hotness for 20-second spans until the chips have dissolved and the blend is smooth without any bumps. Put away.
In a huge blending bowl, beat the cream cheddar with a hand-held blender until velvety and smooth.
Beat in the sugar and cocoa powder until smooth.
Add the eggs, each in turn, and the REMAINING 1/2 cup of substantial cream, blending until consolidated.
Overlay in the chocolate blend.
Add the vanilla and mix to consolidate.
Pour the hitter on top of the cooled treat outside.
Prepare for 70 minutes, putting a different dish under the cheesecake to get any drippings. The cheesecake is done when the sides are set however the middle is still a smidgen jiggly.
Eliminate the cheesecake from the stove and let it rest until the skillet is cooled.
Refrigerate for 4 hours or until totally chilled.
CHOCOLATE GANACHE
Consolidate the chocolate chips and substantial cream into a microwave-safe bowl. Hotness in the microwave in 20-second stretches until liquefied and smooth. Pour over the chilled cheesecake and let it sit for around 15 minutes prior to serving.